Neer Majjige [pronounced-Majji-gay] is nothing but spiced / flavored buttermilk. It is also known as Majjige.
Owing to the sweltering heat, this is the beverage that has replaced my usual 11am coffee. As much as I love coffee, I am not able to think of it in this heat. And with the kids on vacation , I am looking for ways to increase their food and beverage intake.
Each day I make different versions of this spiced buttermilk, adding or
leaving out ingredients so that the buttermilk tastes different
everyday.Today's post is one of the variations that I made a few days ago.
This simple yet cooling beverage is for the letter N in the Mega Marathon – Journey Through The Cuisines,where I am doing an A-Z recipe posts through the cuisine of Karnataka.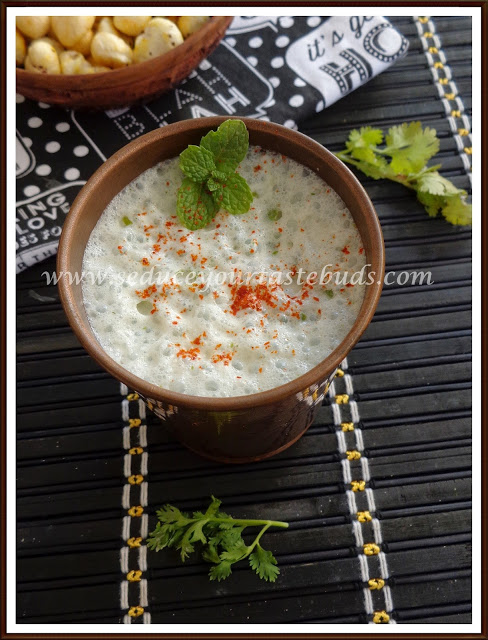 I used:
Mosaru / Yogurt – 1 cup
Neeru / Water- 11/2 cup
Kothambari soppu / Coriander leaves- a handful
Pudina elegalu / Mint leaves – from 2 sprigs
Sonti / Ginger – 1″ piece
Uppu / Salt to taste
Menasin pudi / Red chili powder – to garnish
Blend everything except the red chili powder. Serve chilled garnished with a pinch of red chili powder and a few mint leaves.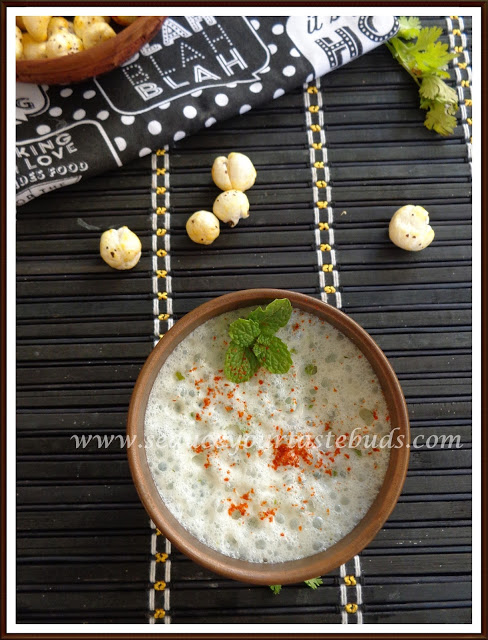 Note:
I don't mind sipping into the bits and pieces of the herbs,but you can filter it and serve if preferred.
This post also goes to the A-Z Challenge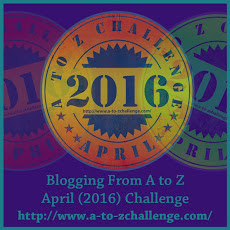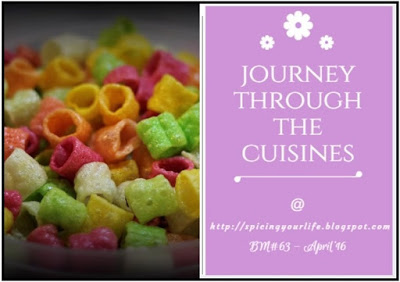 Check out the Blogging Marathon page for the other Blogging Marathoners doing BM# 63