One of the things that I enjoyed during a brief hostel stay during my internship was the breakfast on Sundays. While most of my friends skipped breakfast to indulge on heavy Sunday lunch , I never missed this breakfast. The reason – Bread served with Channa masala.I love bread and love channa masala too.So when both come together how can I skip that meal!!
When I set about planning meals for the kids lunch box, they agreed to this one as they too have grown fond of both the items on this menu.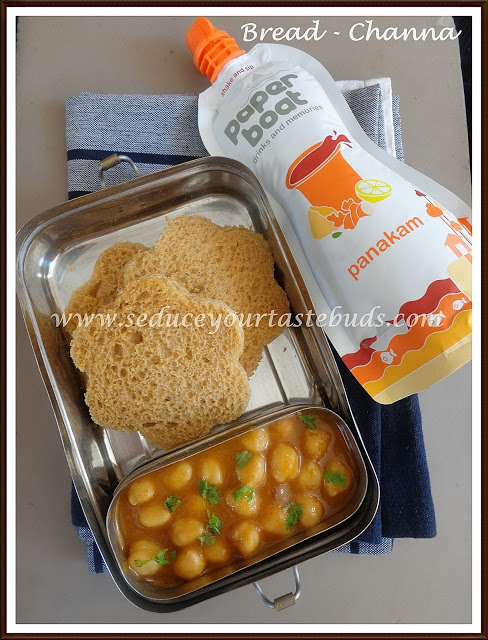 In the Lunch box
Juice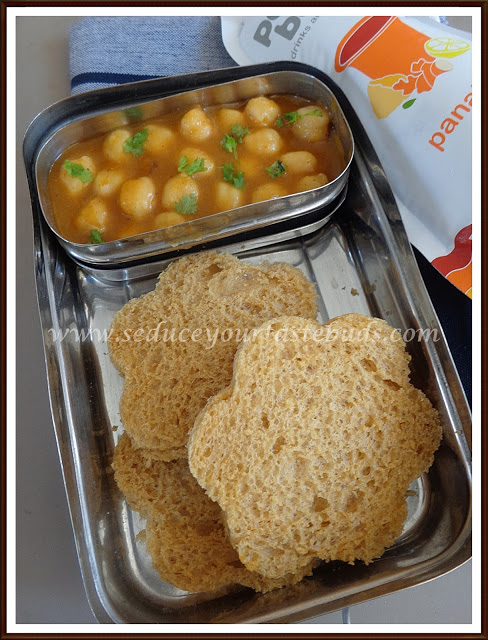 Note:
The channa masala in the link was made with a mix of kaala channa and kabuli channa. You any of these / a mix to suit your taste
I have featured whole wheat bread here. You can use regular bread too.
I used homemade bread , you can also use store bought bread.
Tips:
For the chole masala – Soak and cook the channa the previous day and store in the fridge.Also the masala paste can be made ahead and stored in the fridge the day before so that you can proceed to the cooking in the morning without delay.