There are times when we are in need of a quick dessert.Something traditional yet one that can be whipped up in a few minutes.Well, this recipe falls under these categories.
Most of the times, we face a situation where we are left with a little cooked rice. And most of the times I make curd rice or some flavored rice.
But I wanted to try something else with cooked rice that will make leftover rice interesting. One such dish is this super easy Rice kheer / pudding.
In India, this dessert is called Payasam/ Payasa/ Kheer and its Western counterpart is called rice pudding. The method and flavoring[ addition of cardamom / saffron / nutmeg /cinnamon] may vary slightly though.
So, when you have some leftover rice, try this super easy dessert and then you will find yourself making extra rice just to try out such recipes!
Today's post is a little special to us. It is Dad's birthday and mom made some desserts to go with lunch.I made this a while ago and saved it for this day!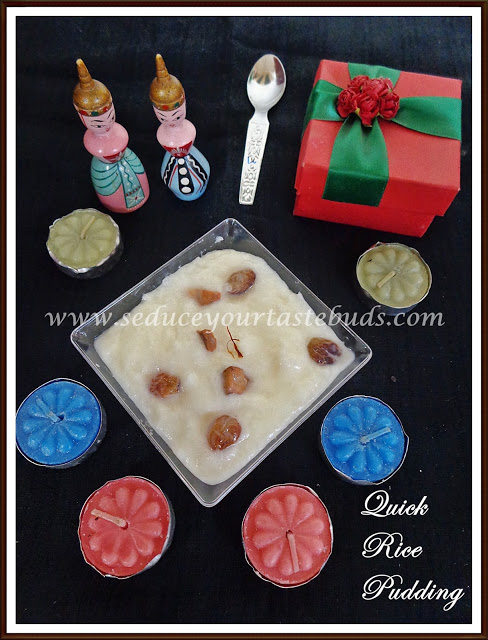 I used:
Cooked Rice – 1/2 cup
Milk- 1 cup / adjust to suit the consistency of your preference
Condensed milk- 2 tablespoons
Sugar- to taste
Saffron a few strands
Ghee Roasted cashews and raisins
Mash the cooked rice.
Heat milk in a pan.Let it come to a rolling boil.Stir occasionally.
Add the mashed rice and stir.
Mix in the condensed milk .
When it all comes together, check the taste and add sugar as needed.
The mixture will thicken.Remove from heat once it reaches a kheer / pudding consistency.
Serve warm / chilled topped with nuts and saffron.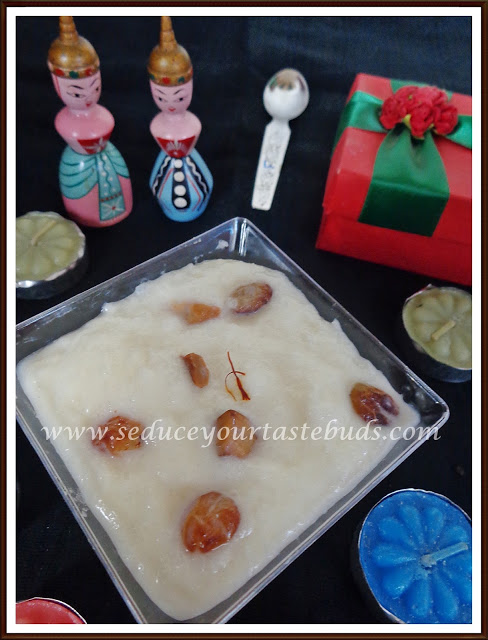 Note:
If the rice has been kept in the fridge, you might not be able to mash it well. In that case, reheat it and mash or give it a go in the mixie adding a little milk.
You can add cardamom powder / nutmeg powder / powdered cinnamon just before removing it from the pan.
You can dissolve a few strands of saffron in warm milk and add to the kheer. I wanted a white colored kheer so added it like a garnish.
If you don't have condensed milk, simmer milk till it thickens a bit and then add the mashed rice.
The kheer will thicken on standing. Add a little bit of milk before serving ,if needed.
Leftover rice is the ingredient that I have chosen for Week 5 of the Mega Blogging Marathon #68 themed Cooking Carnival where I am featuring one ingredient per week.
Do come back tomorrow for yet another recipe with leftover / cooked rice.
Bon Appetit…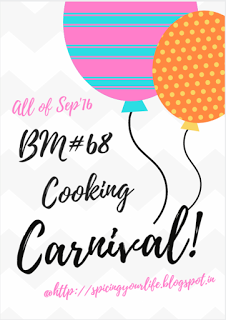 Check out the Blogging Marathon page for the other Blogging Marathoners doing BM# 68