Chapathi and Channa masala is an excellent choice for the lunch box as I know the kids love this combo. It may seem to be a daunting task but with a little pre preparation, this meal can be whipped up quickly even during a busy working day morning!!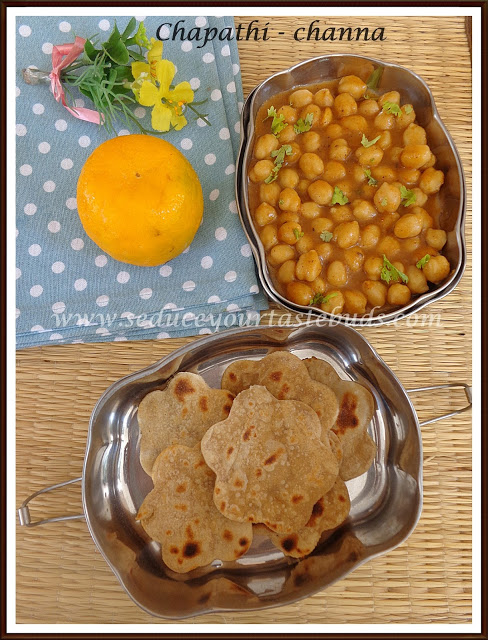 In the Lunchbox
Orange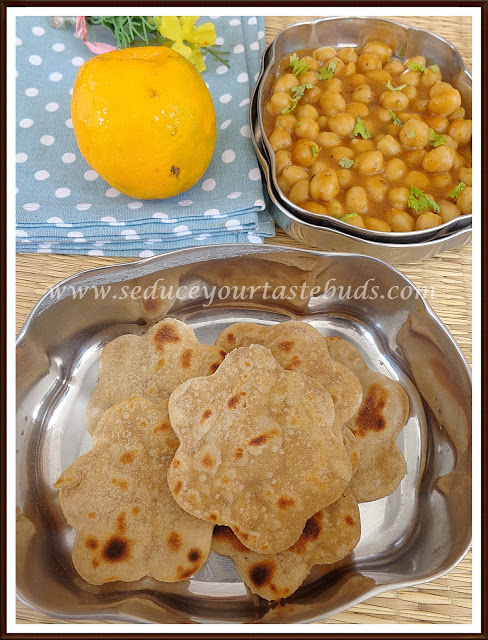 Pre-prep – things that can be made ahead[the night before] :
Prepare the dough and store in an air tight container in the fridge.
Take it out of the fridge the first thing in the morning so that the
dough softens.
For the Channa masala – boil the channa, prepare the masala paste and store in the fridge
Note:
Encourage the kiddo to have the fruit during the snack break or before
lunch.The nutrients in the fruits are best assimilated if had before a
meal or at least an hour after the meal.
Use different shapes of cookie cutters and also the kids favorite
ones.This will surely bring a smile on their face as soon as they open
the lunch box!
If you feel cooking small chapathis take time, then prepare a large chapathi and cut them out with a cookie cutter after the chapathi is cooked. If you are prepared to eat up the small leftover cut out pieces,then this is a very quick method!
I make the Channa masala a little thick in consistency than what I make when we eat it at home so that it does not spill over.
I have kept orange here, you can substitute it with any fruit the kid prefers.
Smearing a little ghee on the chapathi increases the nutritional value of the meal and keeps the chapathi soft too.
Bon Appetit…