Pea is the pea pod / pea fruit of the plant Pisum Sativam.It is an annual crop whose seeds and immature pods are used as food.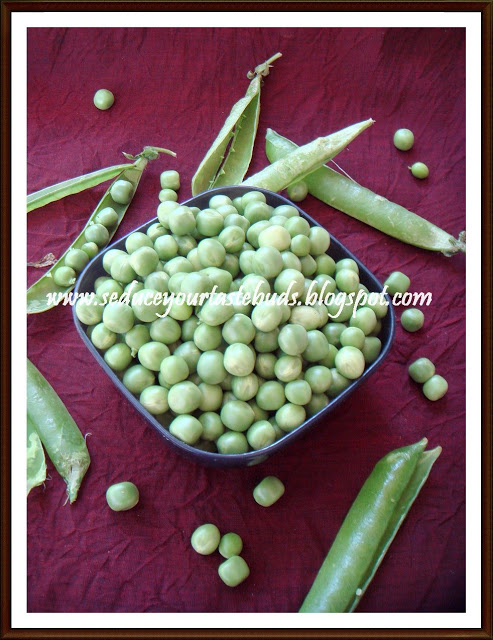 Health benefits and nutritional facts of Green Peas…
Green peas are a good source of anti oxidants.
Low in fat
High in proteins and fiber
 It is a good source of Vitamin B2, B3,B6,folates that are necessary for a healthy heart.
Good source of Vitamin K that is good for the bones
Also rich in Vitamin A and C
The niacin in peas reduces the bad cholesterol in the blood
Peas contain purines and it is said that this vegetable is better avoided in people having gout / kidney disorders.
Here are some dishes with green peas….