Blogging Marathon- # 75
Day – 9
Name of the Bake – Irish Soda Bread biscuits
Country – Ireland
For the letter I , I knew I had to look up something from the Irish cuisine. The ones that I found from the other countries, were too elaborate / with ingredients that I do not get here. So I settled for this bake.
History / Origin:
The traditional Irish Soda bread is a specialty to Ireland. Here is the history of how this bake came about.
It is said that the Bicarbonate of Soda was introduced to Ireland in the 1840's.Proir to this time, Pearl ash was used to make flat cakes on hot stones.
This Soda bread was born in the poverty stricken times, when food that was to be put on the table had to be inexpensive and made with easily available and minimal ingredients.
The basic soda bread had flour, soda, buttermilk to moisten the mixture and salt for flavor. The dough was scored on top before baking to ward off evil and to protect the house. Different parts of Ireland had different methods / ways of shaping the bread.
Even today, most of the families in Ireland are said to have been making this bread at home with the recipe that has been passed down through the generations.
With such a history behind this dish, these biscuits taste just like the bread but look like biscuits!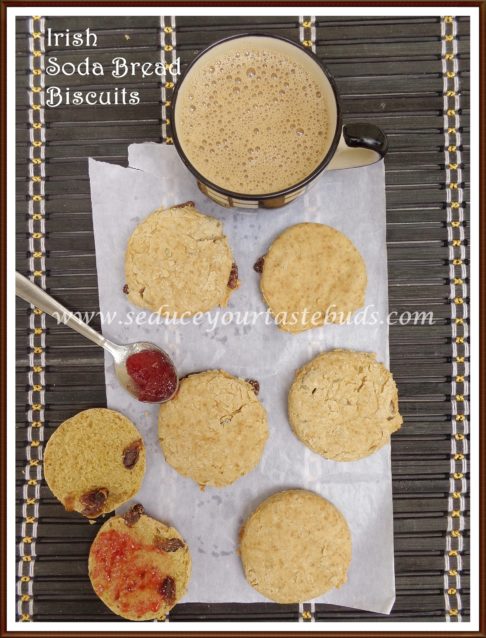 How to make Irish Soda Bread Biscuits:
I used:
Adapted from here
Whole wheat flour- 2 cups
Powdered sugar- 1 teaspoon
Butter- 2 tablespoons
Buttermilk-3/4cup -1 cup
Baking soda- 3/4 teaspoons
Salt-3/4 teaspoons
Caraway seeds- 1 teaspoon
Raisins- 1/4 cup
In a bowl. take teh flour, sugar, soda, salt.

Add cubed butter and mix. The mixture will resemble bread crumbs. Add the caraway seeds and raisins.

Add the buttermilk and mix with a ladle. Do not over work the dough. Pat a 1 inch sheet of dough and using a round cookie cutter , cut out the biscuits.

Transfer the biscuits onto a baking tray lined with parchment paper and bake in a pre heated oven at 180 degrees for 15-18 minutes / till the bottom is light brown. Remove from tray and let it cool on a wire rack.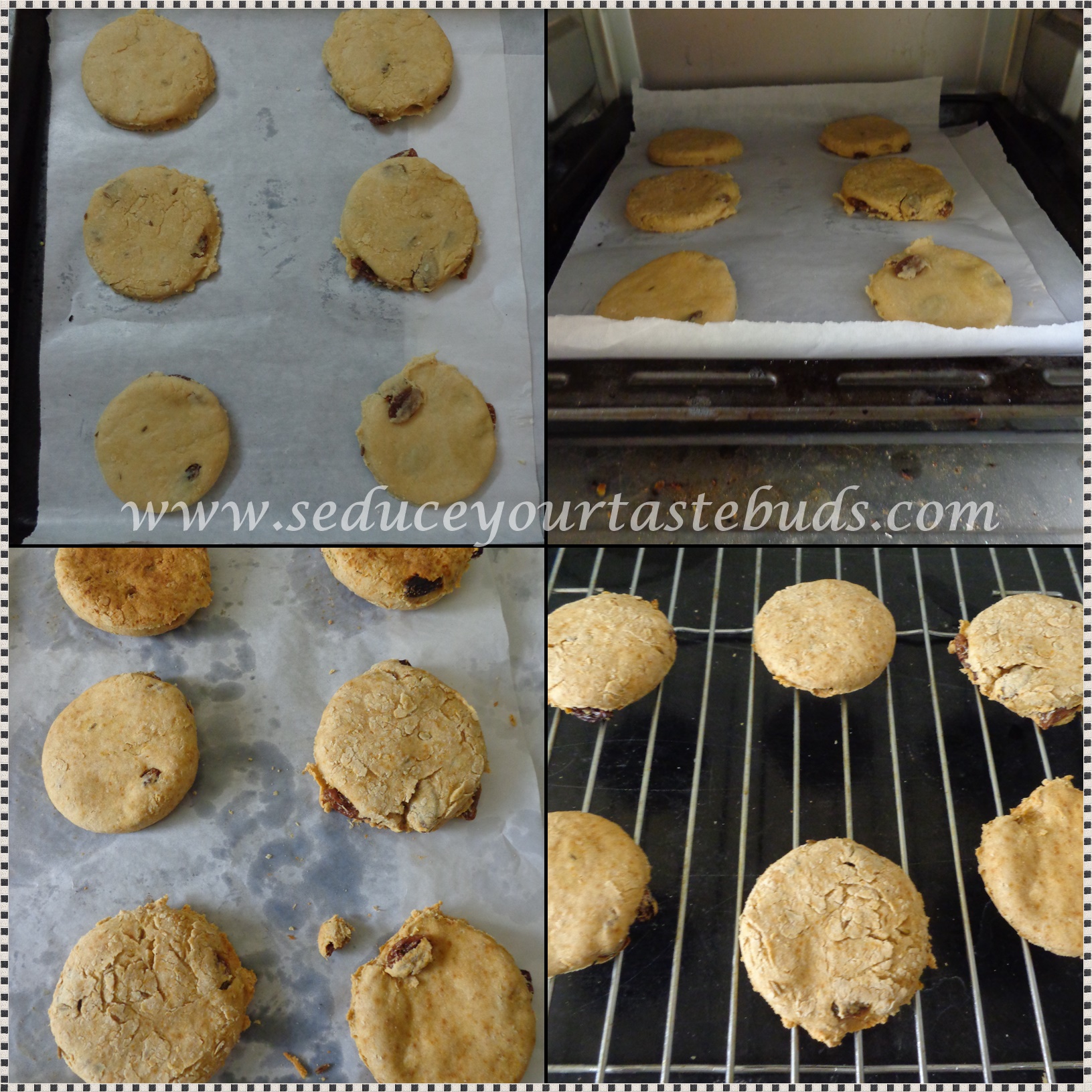 Serve as such / male a slit , apply jam / butter and serve with a cup of coffee…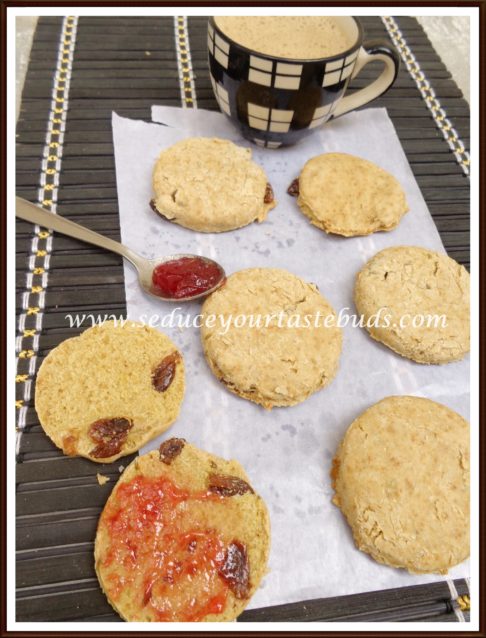 Note:
I used whole wheat flour.You can also use All purpose flour.
I patted it to 1/2 inch thick circle so they did not rise much.
Check out the Blogging Marathon page for the other Blogging Marathoners doing BM# 75
Loading InLinkz ...