Blogging Marathon- # 75
Day – 14
Name of the Bake – Nan-e Berenji
Country – Persia / Iran
This is one of the most delicious, crumbly, melt-in-the-mouth kind of cookies that we all enjoyed with tea today evening.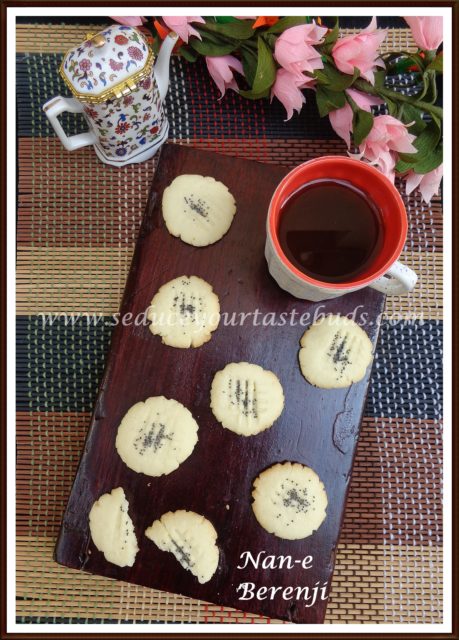 History / Origin:
When I was looking up for recipes starting with N, this cookie caught my attention.
Nan-e Berenji is one of the traditional Persian bakes.They are from the  Kermanshah region of Iran.
It is made especially before or during Persian New Year. But it is not restricted to only the New Years time.
These are bakes for every event in the family right from Norouz party, engagement, weddings and even funerals! So this cookies is really steeped into their culture!
Unlike the cookies that I have bakes so far[where I have used Whole wheat flout in the place of APF], this one uses rice flour thus making it gluten free.
It is scented with rose water which made the house smell like heaven! Some versions use rose water while making the syrup and some others just add it along with the other ingredients.
There are also versions that use cardamom alone or in conjugation with vanilla essence.And also the recipes that I read used an egg, I skipped it.
Butter is used here and there are some recipes that use clarified butter / ghee.
One other ingredient is the black poppy seeds that are sprinkled on the cookies before tehy are baked. Luckily, I still have the stash of poppy seeds that Priya got for our group during her visit to India!
And these are also called Naan Berenji.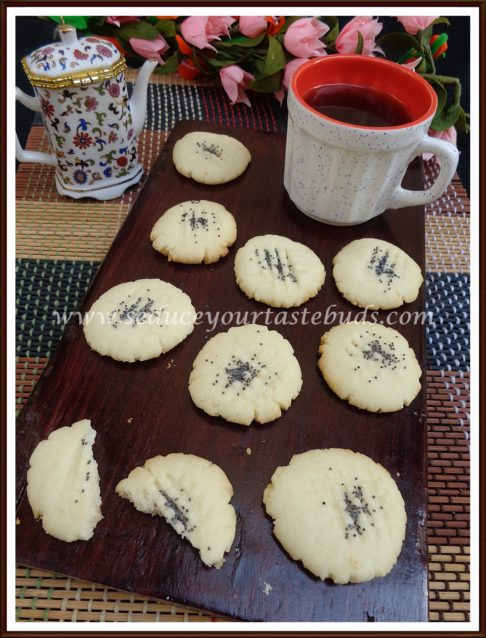 Step by step method to make Nan-e Berenji
I used:
Makes 30 cookies
Rice flour- 1 cup
Powdered sugar- 1/4 cup +2 tablespoons
Baking powder -1/4 teaspoon
Unsalted butter – 1/2 cup
Rose essence- a few drops
Black poppy seeds – to sprinkle on top of the cookies
Take the rice flour and baking powder in a bowl and mix well. Keep aside.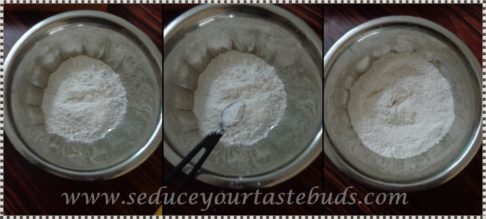 In another bowl, take powdered sugar and butter and whisk until creamy.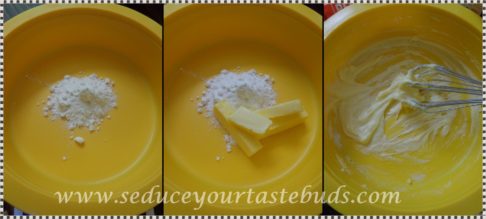 To this add a few drops of rose essence and mix well. Then add the flour and gently form a dough. If it is too crumbly, add a few drops of milk.The consistency was right,so I did not use milk.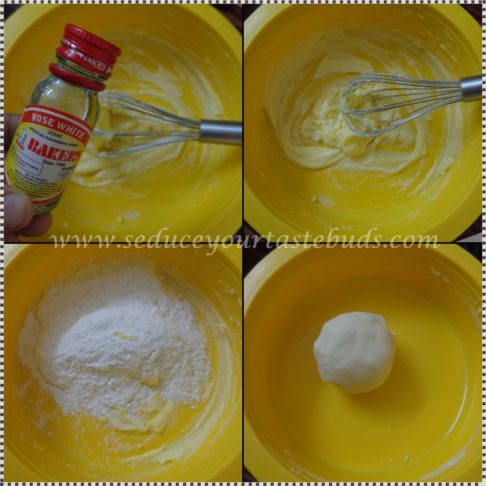 Roll out into equal sized balls and press gently to form discs. Using a fork, mark criss cross patterns on the cookies.Sprinkle poppy seeds. Bake in a pre heated oven @ 170 degree C for 10 minutes / till the side turn golden brown.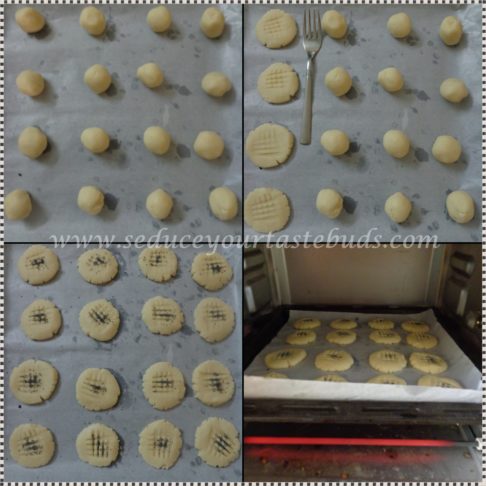 Remove from the oven and let the cookies rest in the tray for a few minutes. Gently transfer the cookies to a wire rack to cool.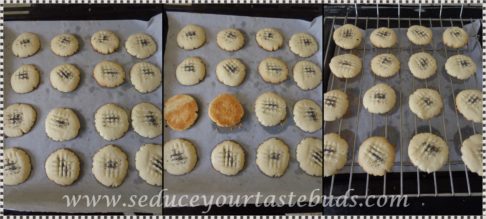 Serve these delicious cookies with a cup of tea/ coffee or store in an air tight container.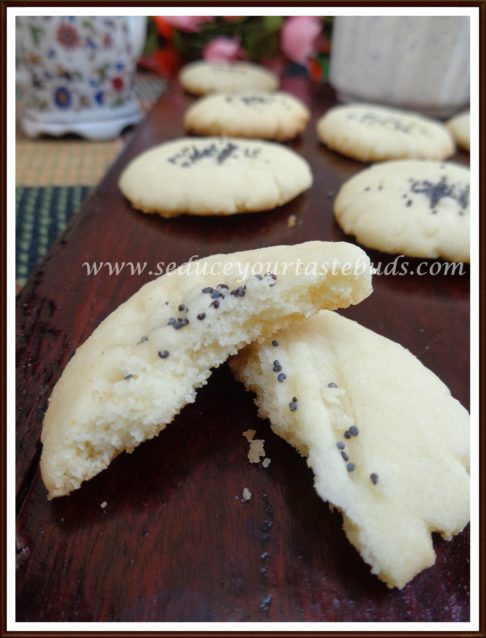 Note:
The quantity of rose essence will differ with the brand. So be cautious while using it. Adding too much will spoil the flavor of the cookies.The original recipe uses rose water.
The baking time depends on the size and thickness of the cookies. The cookies are done when the edges are golden brown.The cookies must be white in color so do not over cook them.
The cookies are extremely crumbly as soon as they are taken out of the oven.So let them sit on the tray for 10 minutes and then transfer them slowly to a wire rack to cool.
Check out the Blogging Marathon page for the other Blogging Marathoners doing BM# 75
Loading InLinkz ...