This Lemon leaf flavored buttermilk has been on my bookmarks for a very long time. In spite of being such a simple no cook beverage / drink, it has taken me so long to fianlly make it. And there are reasons for the delay as well!
The story goes like this…
We had a small lemon tree in our backyard. Once my sister in law, made a buttermilk using these leaves.The drink tasted awesome and I wanted to make it for the blog.But somehow I kept put things behind and one fine day, the little tree was uprooted when we had heavy rains!
My dreams of making that flavored buttermilk was destroyed. That was until a small lemon plant sprouted in my mom's garden!! We let it grow a bit before I could pick a few leaves for the buttermilk.
The leaves have the same aroma as the lemons and it gives such a refreshing taste to the buttermilk. To give it a kick, I added a few pieces of chopped green chilies.
This is my second post for Blogging Marathon #76, Week4, Day2 with the theme Bookmarked recipes.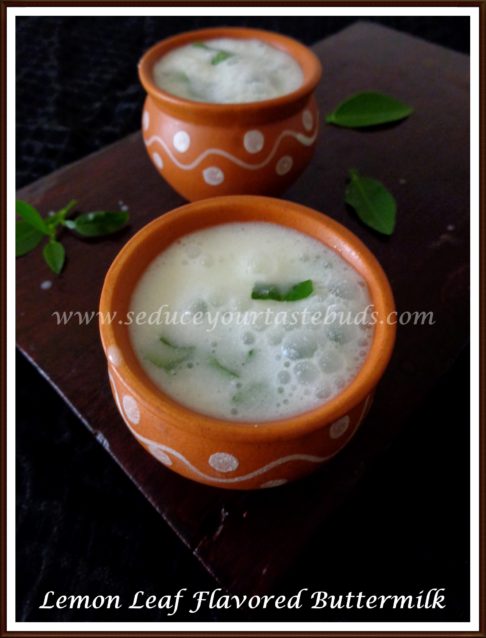 Here is a picture of the lemon leaves from the small lemon tree[or rather plant] that is found right next to the jasmine plant in mom's garden.
How to make lemon leaf flavored Buttermilk
I used:
Fresh, thick yogurt- 1 cup
Water- 2 cups
Lemon leaves- a few
Green chili- 2, small, de-seeded
Asafoetida powder- a small pinch
Salt to taste
Chop the lemon leaves and the green chili.Take the yogurt in a bowl .Add water and whisk well.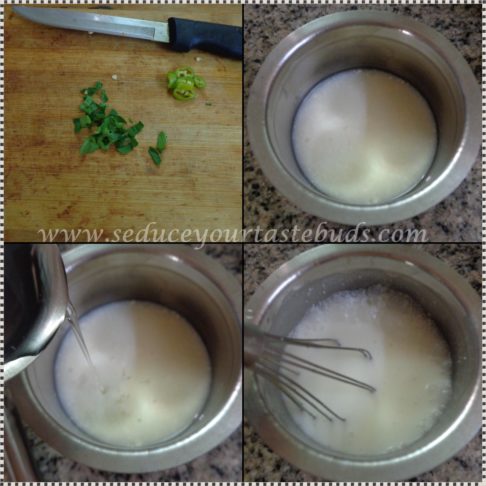 Add the lemon leaves and green chili, asafoedita powder and salt. Mix well. Let it rest [either on the kitchen counter / refrigerator] for a while for the flavors to blend.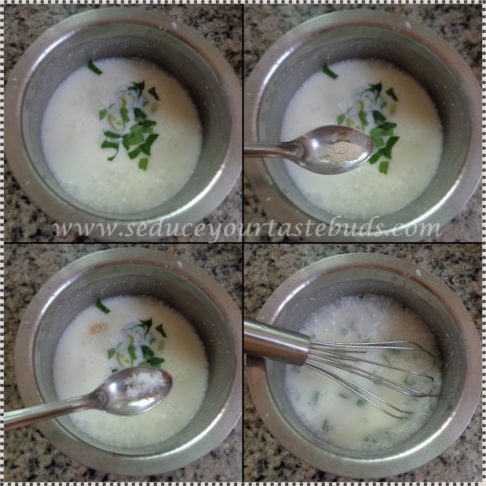 Enjoy the aromatic and refreshing buttermilk on a hot summer noon!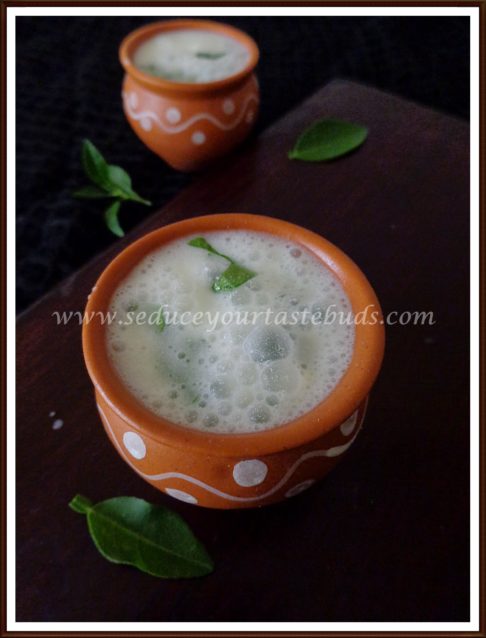 Note:
Use as many or less number of leaves to suit your taste
If the leaves are unavailable, lemon juice can be used but the full flavor is got only when the leaves are added.
Chopped curry leaves can also be used but that should not over power the flavor / aroma of the lemon leaves.
Check out the Blogging Marathon page for the other Blogging Marathoners doing this BM#76