As I mentioned in yesterday's post, summer is gone and we are happy to be back to the climate that we have been waiting for.
It has been cloudy and drizzling for the most parts of the day and I am totally loving this weather.
It takes me back to my school time, where I used to hate going to school when it used to rain like this . All I longed for was to be curled up in bed and fall asleep! But things like this don't happen!
I did go to school, like all the other kids who were equally dying to stay at home, and came home semi-drenched and cold. And mom would have something warm and crunchy to eat and that was the time I used to love the rains and monsoons!
I don't have a warming dish today, but I am sharing this cooling watermelon juice with mint flavor as the post for Blogging Marathon #77, Week 2, Day 2, with the theme – Summer Coolers.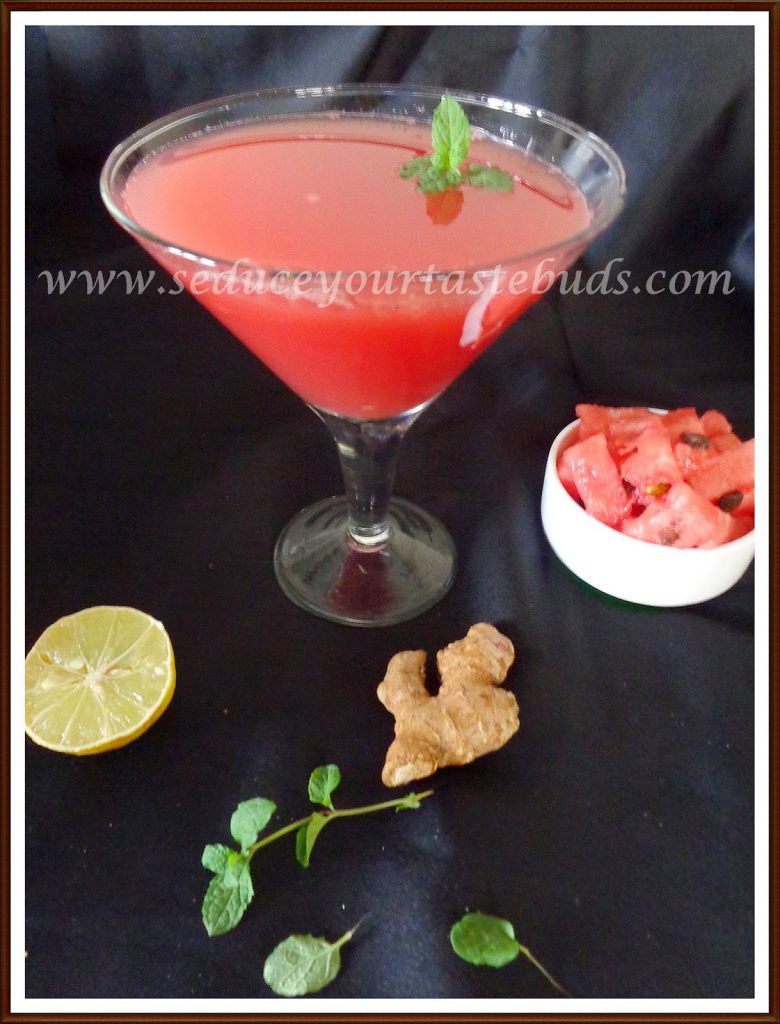 I used:
Serves– 2
Watermelon pieces- 3 cups
Mint leaves- a fistful
Ginger- 1″ pieces
Lemon juice- 1 teaspoon
Kala Namak / Black salt – 1/4 teaspoon
Sugar- if needed
Blend all the ingredients together
Strain and serve chilled.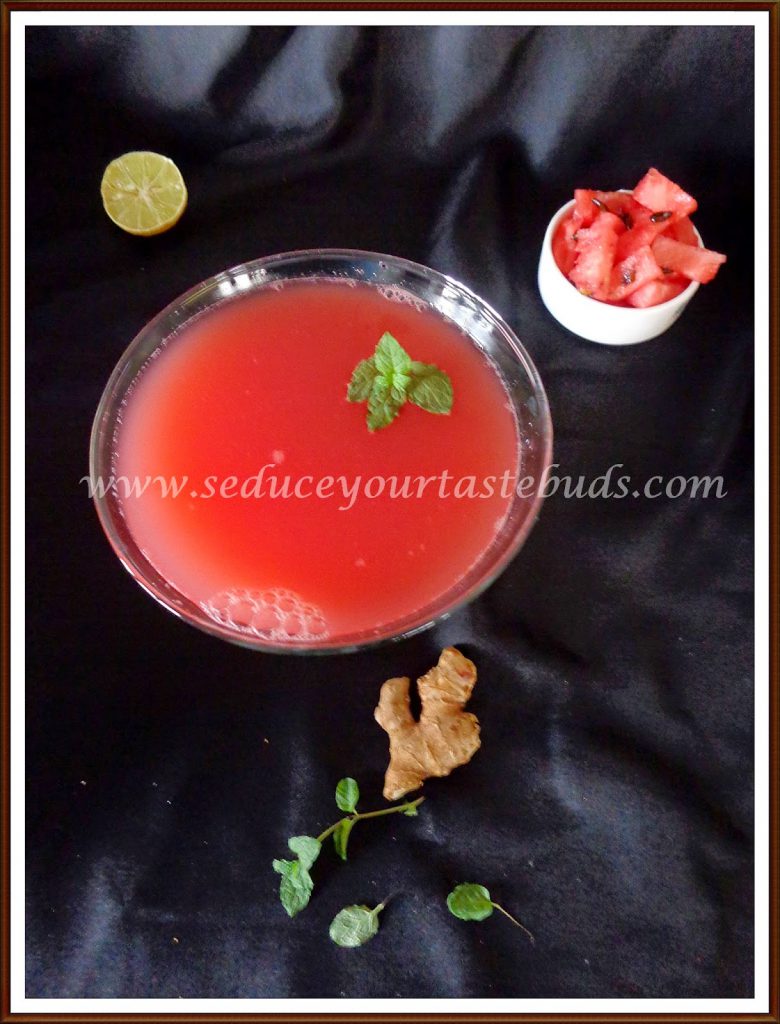 Check out the Blogging Marathon page for the other Blogging Marathoners doing this BM#77