Summer during school days were a thing to look forward to! Since we lived in a hill station, our home was forever filled with batches of friends and relatives who would visit us and enjoy the cool climate.
I used to accompany them to the various tourist spots and have a gala time! One thing that I wanted was a nice ice cream or Popsicle like those available my cousins place when I used to go there for winter hols.
Back in those days, the place where we lived did not have too many ice cream parlors. There was just one in the town and it would take a 45 minute bus ride to reach that place.
But there used to be vendors selling ice creams in small insulated boxes tied to their bicycle. The neighborhood kids used to buy a few from him regularly, but dad never allowed me to buy from him.
Yes, he was right. Looking back to those days, I think dad made the right decision.God knows how it was prepared and what went into those Popsicle and ice creams!
Anyway, one of the pops he sold and the most popular one was the vanilla flavored one.Since the popsicle / ice cream from the vendor was forbidden, dad used to take me to the only ice cream parlor in town on weekends to get my dose of happiness!
I still remember that place which used to be dimly lit and will give you goosebumps[the good kind!] and make you feel all chilled and nice with their neon signs!
Last summer I recollected these incidents and the kids wanted to taste the Vanilla Popsicle from my childhood!
Being so simple to prepare I made a huge batch and then once again I relived my childhood with my kids!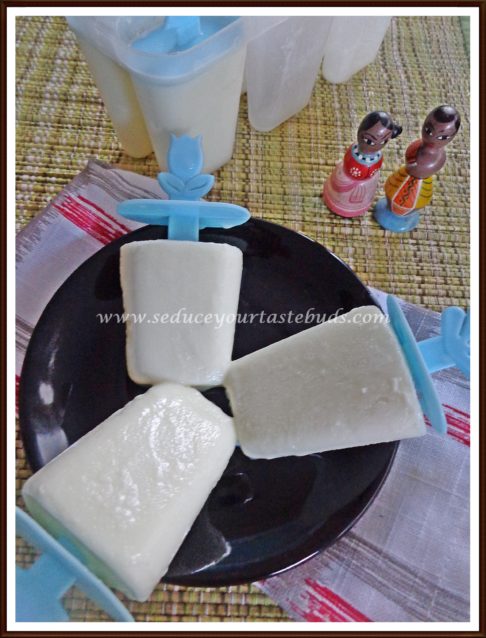 How to make Vanilla Popsicle Recipe
I used:
Milk-300ml
Corn flour- 1 tablespoon
Sugar- 1/8 cup
Vanilla essence- 1 teaspoon
Fresh cream- 2 tablespoons
In a small bowl, take the corn flour and mix it with 3 tablespoons of water and keep aside. Heat milk in a pan.Add sugar and vanilla essence.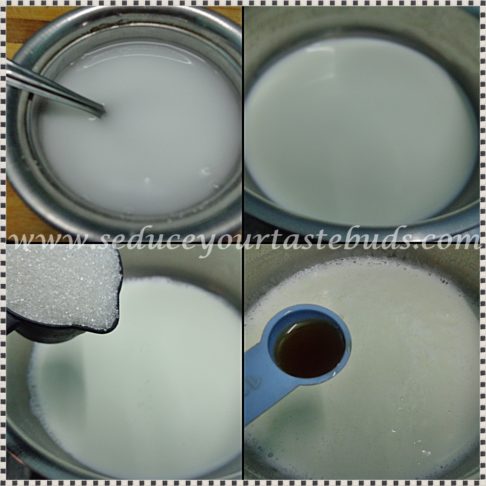 Once it comes to a rolling boil, add the corn flour slurry and mix well. Add the fresh cream and simmer. Stir/ whisk often so that the contents do not get burnt. Let it thicken a bit,say for 3-4 minutes.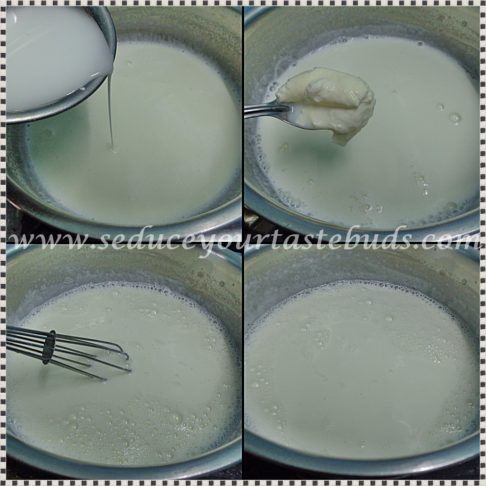 Remove from heat and let it cool down.Once it it comes to room temperature, whisk once more and pour into popsicle moulds and freeze for 8 hours / till set.When ready to serve, keep the mould under running water for a few minutes and demould, serve!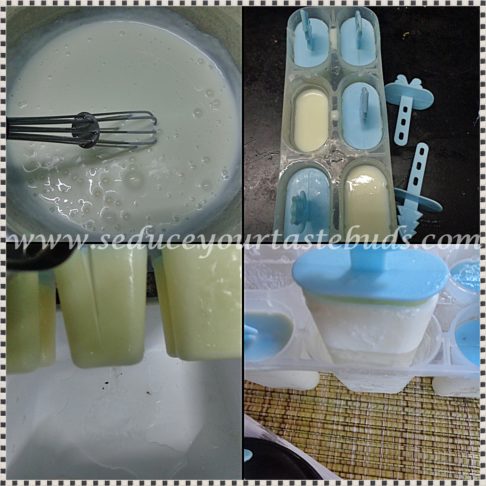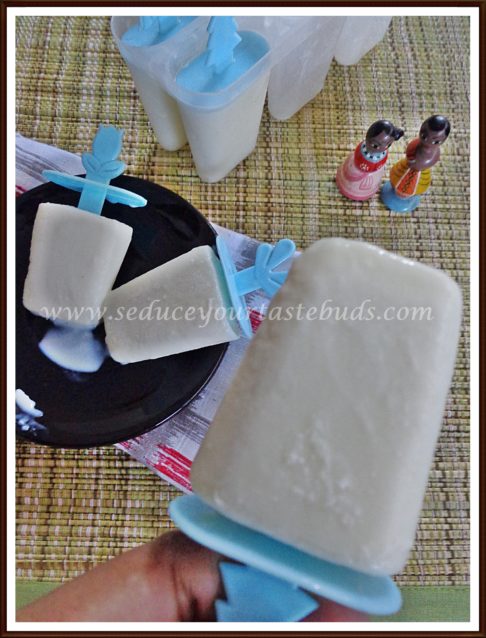 Note:
The quantity of sugar can be adjusted to suit your taste. Ideally, the sweetness must be a little more than usual.
Adding cream is optional. It gives richness to the Popsicle.
This is for Srivalli's Kid's Delight event, themed on themed on Frozen Food.
This Popsicle also the post for Blogging Marathon #77, Week 3, Day 2 , themed Frozen foods.
This Day That Year
2010 – Bread Chaat
2011 – Nutritional need in pregnancy
2013 – Choco beet cupcake
2015 – Vegan Papaya Chia Smoothie
2016 – Barley Vegetable Soup