This mint chutney sandwich became a kids favorite recently when I made it one weekend.  The kids wanted this for the school lunchbox as well. Their friends too loved it and now I am adding it to my list of kids lunch box idea.
This is also the third post for Blogging Marathon 78,Week3, Day 3, with the theme kids lunch box ideas.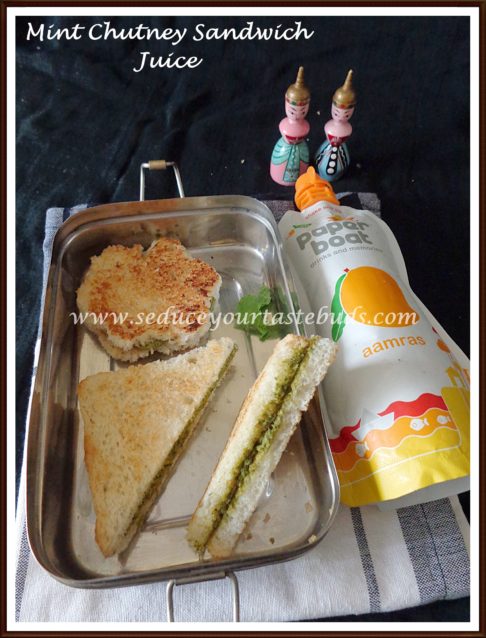 In the lunch Box
Juice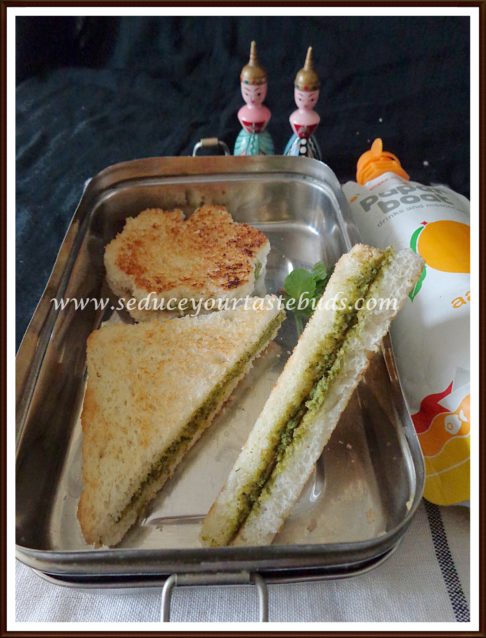 Pre – Prep / Things that can be made ahead…
The mint chutney can be prepared the night before and refrigerated.
Note:
The sandwich can be cut into small triangles / use a cookie cutter to cut the sandwich into cute shapes. Kids will love these ideas! I have used a flower shaped cookie cutter here.
Check out the other ideas for the kids lunch box here…
This is for Srivalli's Kid's Delight event, guest hosted by Priya Srinivasan, themed on Kids Lunch Box Recipes.
Check out the Blogging Marathon page for the other Blogging Marathoners doing this BM#78