This thali was prepared a couple of years back when we did a month long blogging marathon on the Indian States and their dishes.
Here is what I prepared for the thali from Karnataka.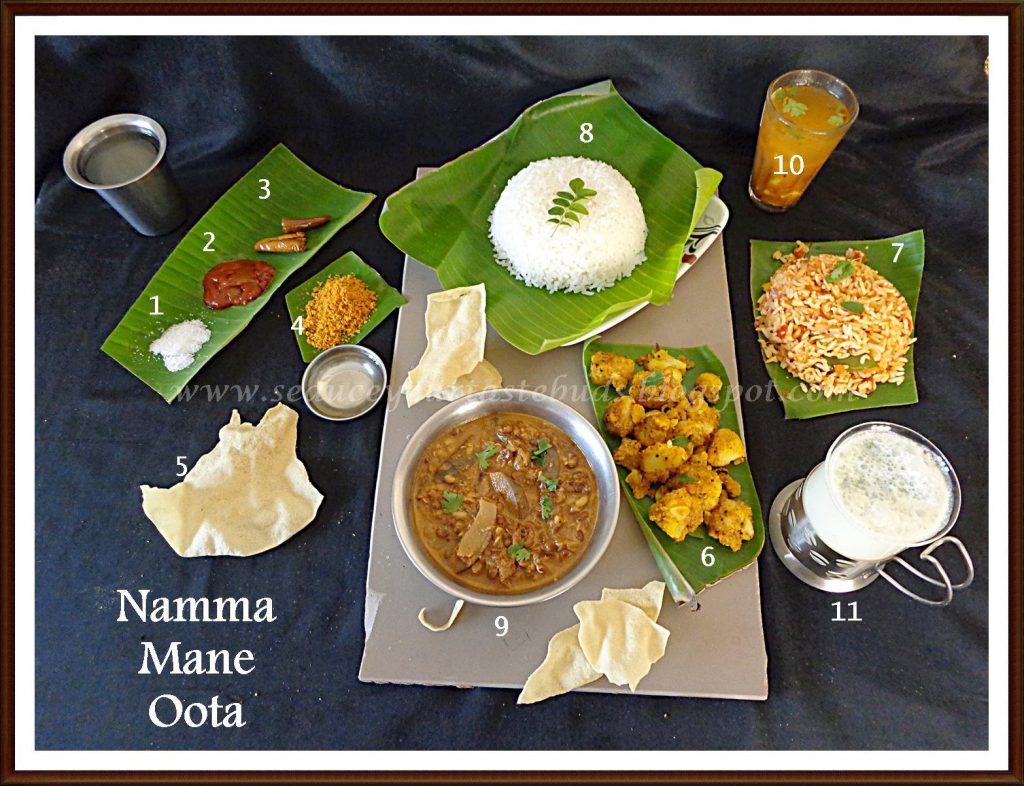 On the menu
Salt
Majjige menusu / Uppachidha menisinkai – Sun dried chilies fried in oil.
Kobbari pudi and sesame oil – Lentil and dried coconut spice mix
Happala – Pappad
Alugedde Palya – Potato Curry
Tomato Bhath – Tomato rice
Steamed rice drizzled with Ghee
Molake huruli Kaalu Saaru – Sprouted horsegram gravy curry to go with rice
Bellulli Saaru – Garlic rasam
Majjege – Butter milk
Though there seems to be a lot of dishes on the menu, But it is quite simple.The pickle, sun dried chilies,lentil spice mix can be made ahead and stored. The main items are just a few and they are like the other regular dishes we prepare everyday.