Cheese Sandwich Recipe | 3 Ingredient Dish with step by step pictures
After a whirlwind weekend of attending weddings, receptions, house warming ceremony, lunches in restaurants and a house full of guests, this week seems to move a little too slowly!
Even though that may be the case, I haven't cooked anything fancy! It was the regular fare and today's post was what I had for breakfast yesterday.
The rawa upma which is quite popular here at home did not catch my fancy yesterday. So while the others enjoyed the tomato flavored upma, I made myself a tasty 3 ingredient cheese toast!
Sitting in front of the 'idiot box' ,sandwiches on a plate and a cup of coffee nearby , watching yet another re-run episode of FRIENDS ,I thoroughly enjoyed my breaky!
It was really good and I have made a note to self to make this for the kids this weekend. I am sure they will enjoy it as much as I did!
This week for Blogging Marathon #85, I have chosen  3 ingredient dishes as my theme for week 2.So you will be seeing two more of these simple dishes in the following days. Also take a look at the other 3 ingredient dishes, and also a peek into the sandwich / toast recipes.
The 3 ingredients here are bread,cheese and butter. Technically speaking  the pinch of seasoning that was added to this dish does not count as being a part of the ingredient list.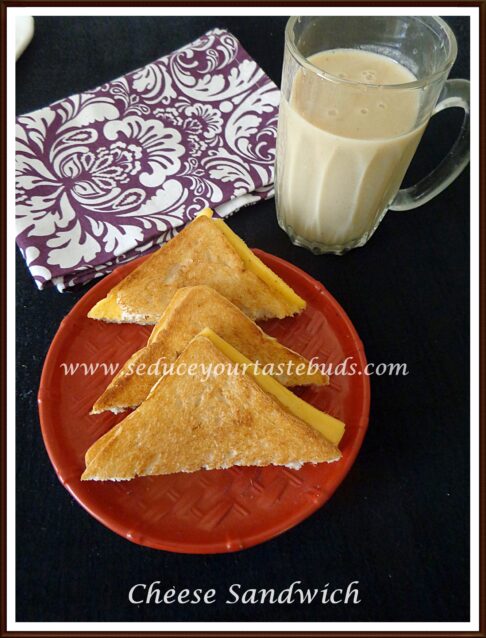 Step by step method to prepare Cheese Sandwich Recipe | 3 Ingredient Dish
Heat a griddle and toast two buttered bread slices. When they turn light brown, place a cheese slice on one of the slices and sprinkle a pinch of chili flakes, chili flakes. Close with the other slice and toast till both the sides are nice and brown.Remove from griddle  .Repeat for the remaining slices.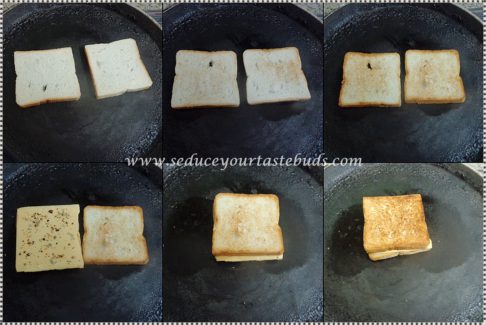 Serve with Coffee / tea / milkshake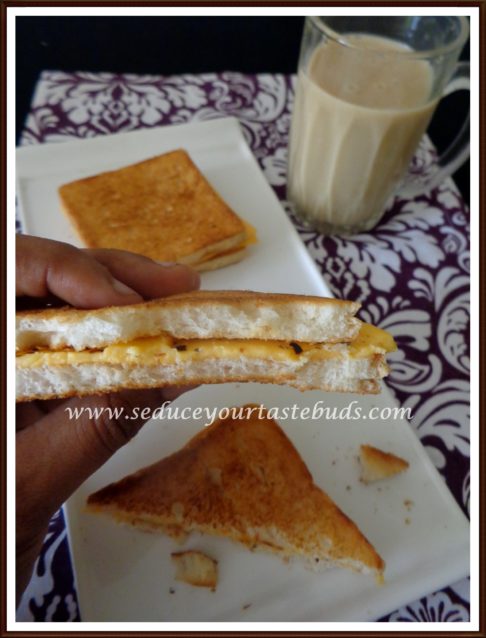 Check out the Blogging Marathon page for the other Blogging Marathoners doing this BM#85