Buckwheat [Kuttu] Flour Dahi Balla [Non-fried version] is one of those recipes that I have been wanting to try for a long time. We love thayir vadai [urad flour dumplings/ vadas deep dried and served with tempered yogurt mixture.] Making it often does not look like a good choice because it is deep fried.
So I wanted to make one non fried version so that we could indulge without guilt. Also wanted to experiment with other flours and since I had buckwheat flour, I made use of it in this recipe.
Mom enjoyed this guilt free snack and since the original thayir vadai is a favorite snack and I modified it to make sure she enjoys it to the fullest, this dish goes to Blogging Marathon #88, Week 2, where I have chosen to feature Mother's Day special dishes as the theme.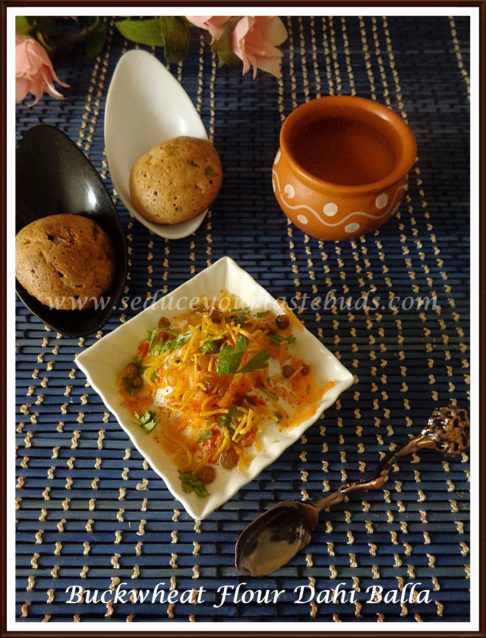 Here is how to prepare Buckwheat [Kuttu] Flour Dahi Balla [Non-fried version]
Ground urad dal batter -1 cup
Buckwheat flour – 1 cup
Oil-1 teaspoon
Mustard- 1 teaspoon
Channa dal-1 teaspoon
Cumin seeds- 1/2 teaspoon
Onion-1,small chopped
Curry leaves- a few, chopped
Salt to taste
Coriander leaves- a few,chopped to garnish
Grated carrot- to garnish
Chili powder- a few pinches
Sev- to garnish
Nuts of your choice to garnish
Thick curd whisked with a little salt – as needed
Take the urad dal batter, buckwheat flour and salt in a bowl and mix well.

Heat a small pan with oil and add mustard, channa dal, cumin seeds. When the mustard pops and the dal turns brown, add onion and curry leaves and saute till the onion is sot. Pour this into the batter and mix well.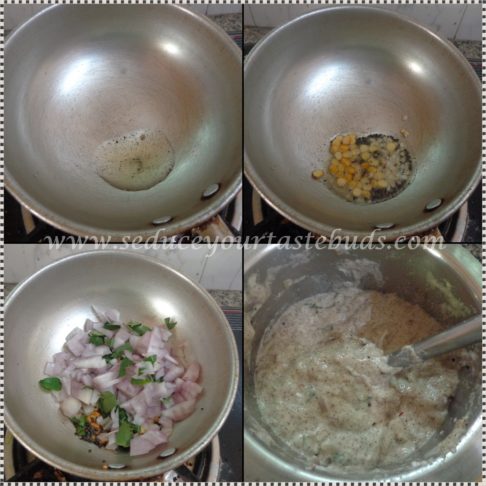 Heat a paniyaram pan and brush with oil[optional]. Pour the batter into the moulds and let it cook on both sides till done.Remove onto a plate. Repeat for remaining batter.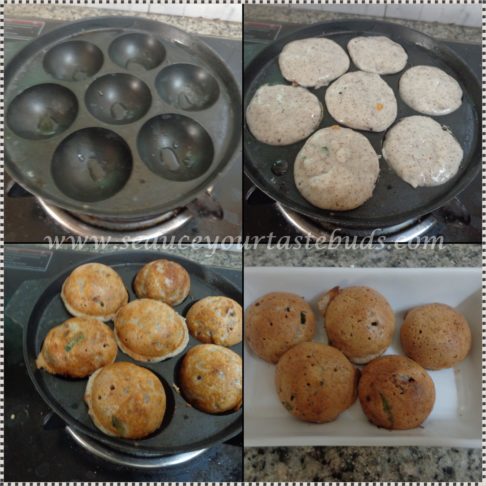 Take a vada in a bowl/ plate. Top it with yogurt / curd, carrot, coriander leaves, sprinkle a bit of red chili powder and top it with some Sev and nuts.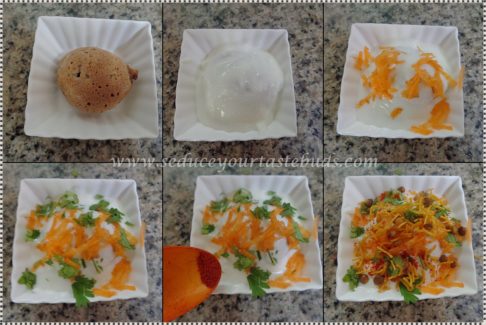 Enjoy the delicious guilt free snack!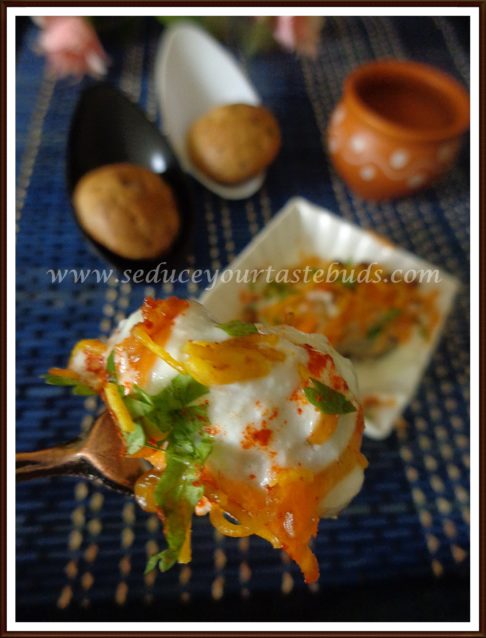 Check out the Blogging Marathon page for the other Blogging Marathoners doing this BM#88