Zucchini Curry Leaves Chutney Recipe with step by step pictures
Last month we went on a one day trip to Ooty. Since I was brought up in the Queen of Hills, this place occupies a precious corner of my heart.
Though this town is nothing like what I knew , we still make it a point to visit it every year.
Looking at the place now, I am in tears. The town has become so filthy and commercialized that it no where near to what I grew up in!
We avoid the general tourist places and visit some place that is serene and away from the hustle and bustle.
So on our visit last month, we drove around and saw quite a lot of make-shift vegetable stalls on the road side.
The shops had such fresh produce that I could not resist buying a few vegetables. One of them was Zucchini.
Down here where we live, a single Zucchini costs 50 bucks but there I got a whole Kilo for 30 bucks! It was like I unearthed a treasure!
So with a bag full of zucchini, I asked for some recipes ideas on Instagram and my friends gave me some very good ideas.
One of them was a chutney / Thuvaiyal with zucchini. To make it more interesting, I added some curry leaves from my garden.We enjoyed this delicious chutney with steamed rice.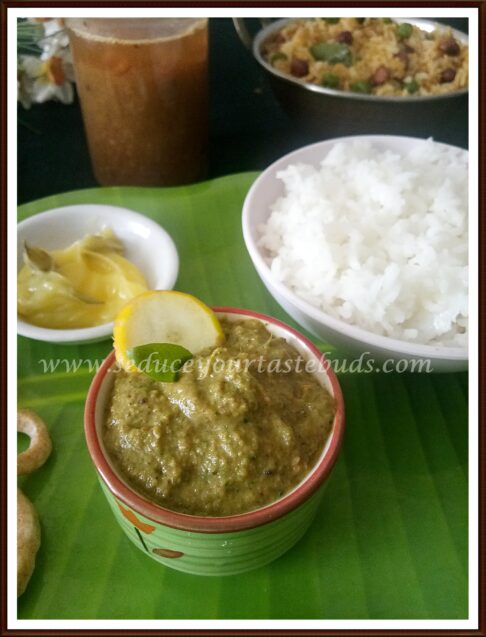 Here is how to prepare Zucchini Curry Leaves Chutney Recipe
I used:
Zucchini-1,large
Split urad dal-1/4 cup
Red chili-1, broken[adjust to taste]
Curry leaves- 1/2 cup
Ginger-1″ piece, peeled and chopped
Salt to taste
Oil to saute
Peel and chop the Zucchini and keep aside. Heat a little oil in a pan and add the urad dal and red chili.Roast till the dal turns brown. Transfer it into a plate.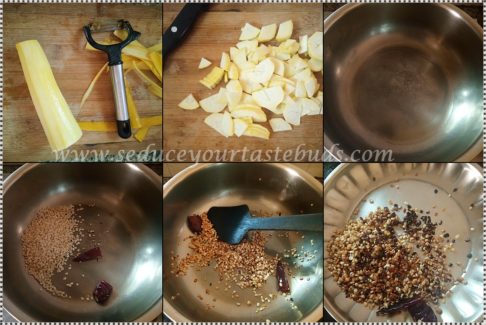 Heat a little oil in the same pan and saute curry leaves and ginger till teh curry leaved wilt. Taansfer this to the plate with the dal.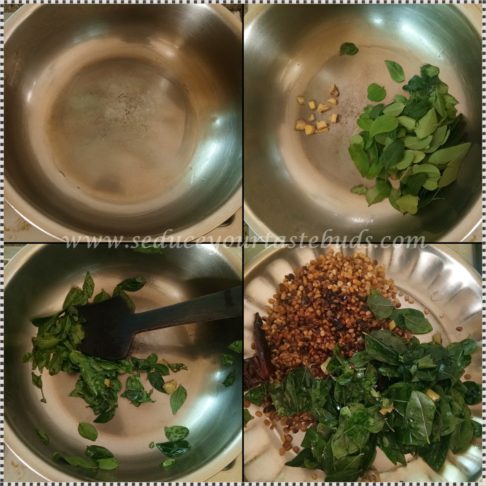 In the same pan, heat a little oil and saute chopped zucchini and saute till it turns soft. Transfer this too to the plate with dal and curry leaves and let it cool.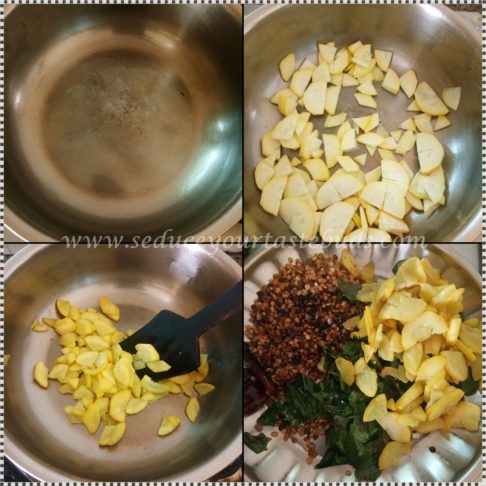 Transfer it into a mixie jar and grind it to a semi smooth paste,adding very little water. Add salt and mix.Transfer into serving bowl.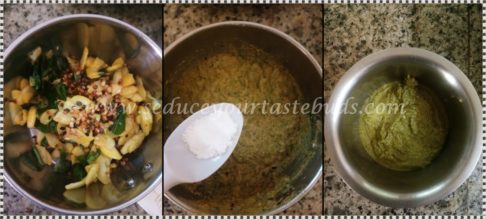 Serve with steamed rice as a part of the lunch menu.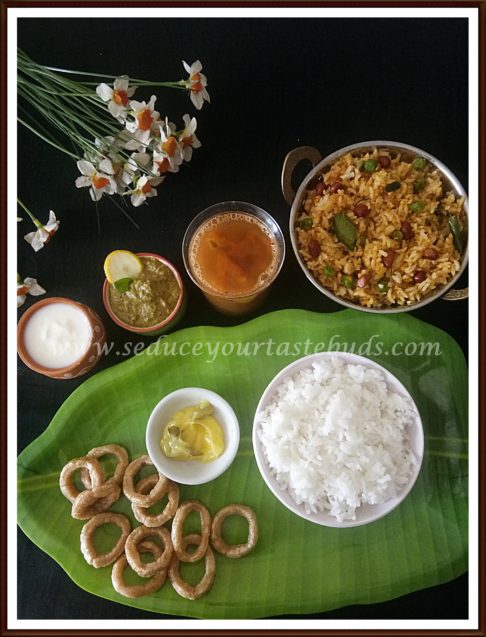 Note:
I used yellow zucchini. You can use the green one too.
You can substitute curry leaves with coriander  / mint leaves.
Since it is served with rice, we prefer it to be semi smooth with little bits of dal to bite into.
Do not skip ginger as it lends a good flavor to the chutney.
The chutney is very mild. For a spicier version, add more red chilies.
This chutney is for Blogging Marathon #89,Week 2, Day 2 and I have chosen Condiments on the side as the theme for this week.
Check out the Blogging Marathon page for the other Blogging Marathoners doing this BM#89