As we ring in the New year, I also celebrate my blogs 3rd Anniversary!!!I began in a small way wondering Oh My God,What Am I doing and today I exactly know what has been going on.I never imagined that this blog would grow to such a magnitude. I am glad I started it and I have gained a lot of experience in cooking and have a large number of friends world wide.
For the First anniversary I posted Gajar Ka Halwa and for the second one I made Microwave Carrot Halwa.Same dish prepared in two methods ,both for the anniversary!I never realized this until now!
This year I prepared an easy Microwave fudge/ peda / laddo [or what ever you choose to call it] with dates.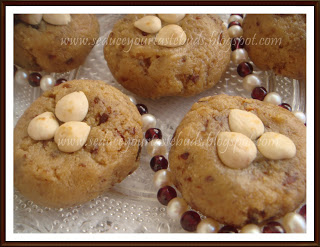 I used:
Seedless Dates- 10 numbers
Condensed milk[Milkmaid] – 50 ml
Milk powder- 40 grams[ I used Everyday Dairy whitener 40g sachet]
Butter- 1 tablespoon
Almonds to garnish
1.In a microwave proof dish put in dates and half cup water and microwave on high for 3 minutes or till the dates is soft.

2.Remove from microwave take out the dates and puree with a little water used to soften the dates.I did not make a smooth puree.I wanted a few bits of dates to bite into.

3.Microwave butter in a microwave proof dish for 1 minute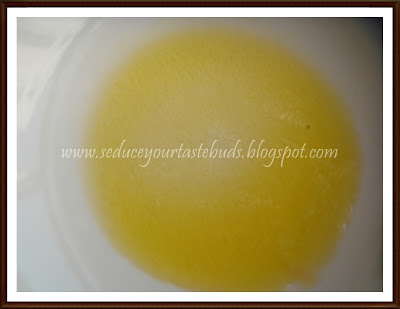 4.Put in dates puree,condensed milk, milk powder and mix well.If the mixture is too dry add a couple of teaspoons of the water used to soften dates.[Do not add too much.]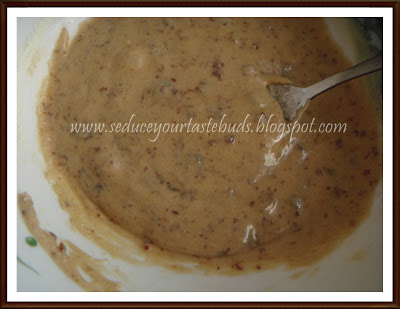 5.Microwave on high for 4 minutes.Stir at teh end of 2nd minute.Keep a close watch else it will get burnt.The mixture will rise like this…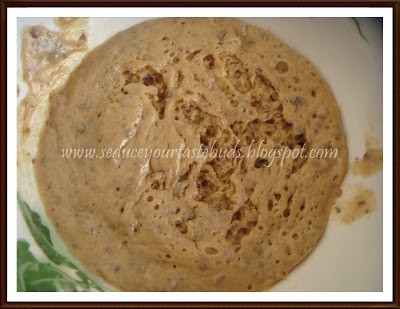 6.Mix well and check if it is glossy.Else Microwave for a few more minutes.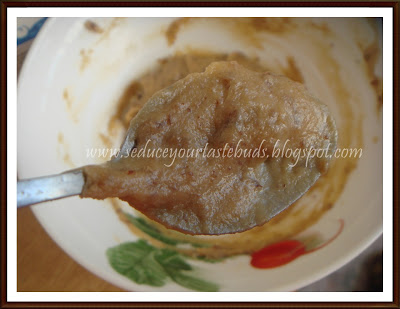 7.Let it cool for an hour.Grease your palms lightly and pinch out a small piece of the mixture and roll into a ball.Flatten lightly and garnish with almonds / nuts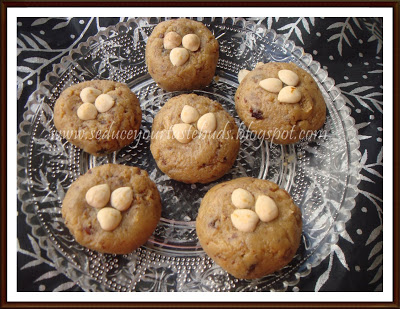 Note:
If you are not able to roll the mixture into a ball,microwave for a few seconds and let it cool and check again.
If you are in a hurry, you can an cover and refrigerate this mixture till it cools and then make balls.
The timings will vary so keep a close watch on the mixture.
So dear friends,here is Date fudge / peda/ ladoo from my kitchen for you to relish…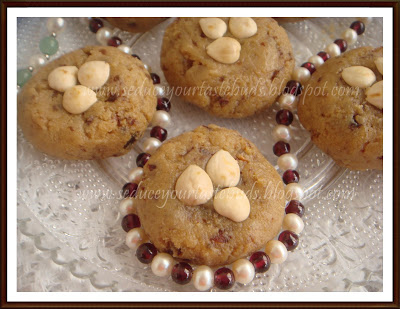 And wishing you all a very Happy New Year..
May this year be filled with all that is best and beautiful in life…
Bon Appetit…