This is one of those recipes that I tried out on the spur of the moment,not even thinking if it would work out or if anyone would like it!But when my fears were put to rest when Lil Angel took a bite and wanted more. The lil girl who usually understood that mom takes pics before the food is handed out,could not control herself! So I made one batch for her and went on to make another for the blog.But Lil Dude who was watching his sis dig in, wanted the next batch.So it was the third batch that gets to be featured here!
This tastes great on its own or like Lil dude you can smear a bit of jam or serve it topped with fruits.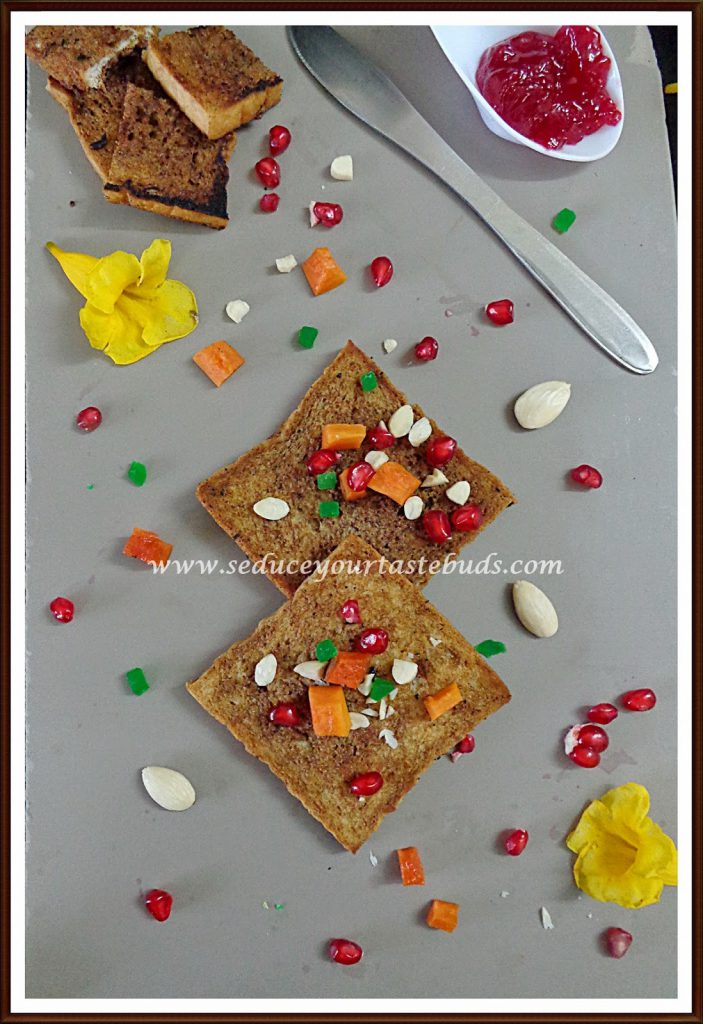 I used:
Bread slices
Vanilla flavored custard powder- 2 tablespoons
Milk -1/2 cup
Cocoa powder- 1 tablespoon
Powdered sugar- to taste
Take the milk and add custard powder, cocoa powder, sugar and whisk well.
Dip the bread slices into this mixture so that both sides are coated with the mixture.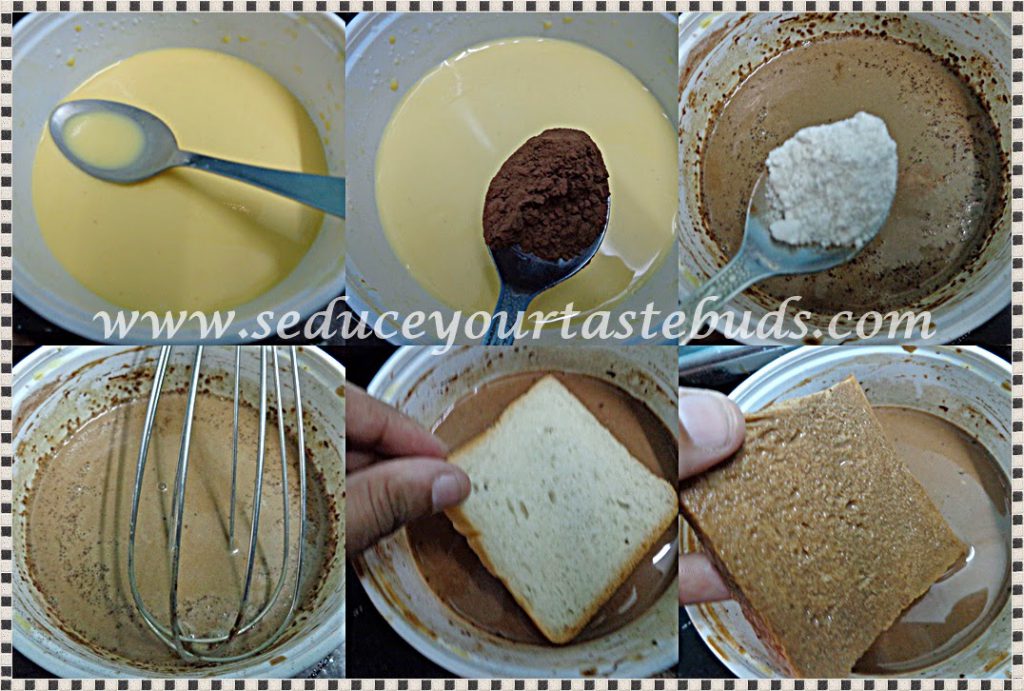 Melt a little butter over a griddle and place the bread slice over it.Cook till both sides are brown .Cook on medium heat.Remove from the griddle and serve.

I loved the combo of fruits and chocolate toast….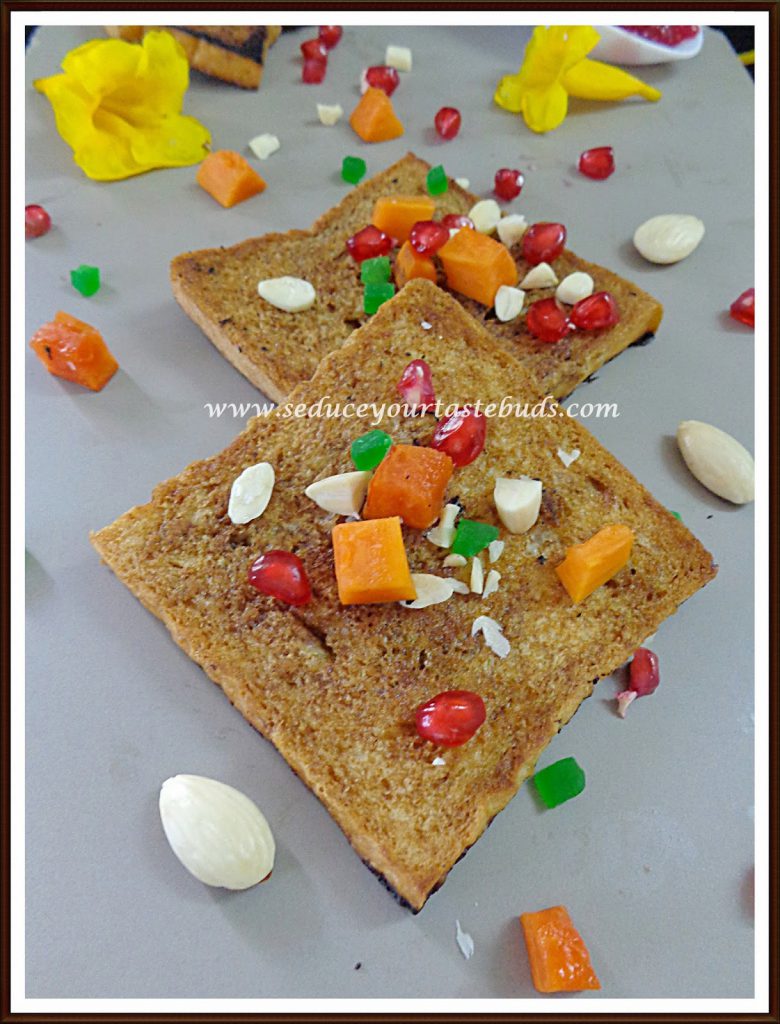 Note:
I feel that using a thick slice of bread will make the taste even more better.
Wait patiently for one side to cook before flipping it over.
Instead of custard powder use corn flour and 1/2 teaspoon vanilla essence.
If you don't mind the calories, drizzle butter around the edges while cooking.
This is part of the 30 day culinary journey around the globe , and I made this for France which also features – Basic French Toast , Chocolate french toast and Savory French Toast.

Bon Appetit…