U was meant to be Ukraine. While jotting down the names of countries to cook from for the 30 day Culinary journey across the globe, my hands automatically wrote down Ukraine! So it was decided and then the headache began!
Almost all the recipes that I came across had meat or some ingredient that is not available here!Then after some more searching I got two recipes that fit my soup/stews and potato salad theme!Yay!!
I made this Cabbage soup and Ukrainian stye potato flavored with garlic and caraway seeds…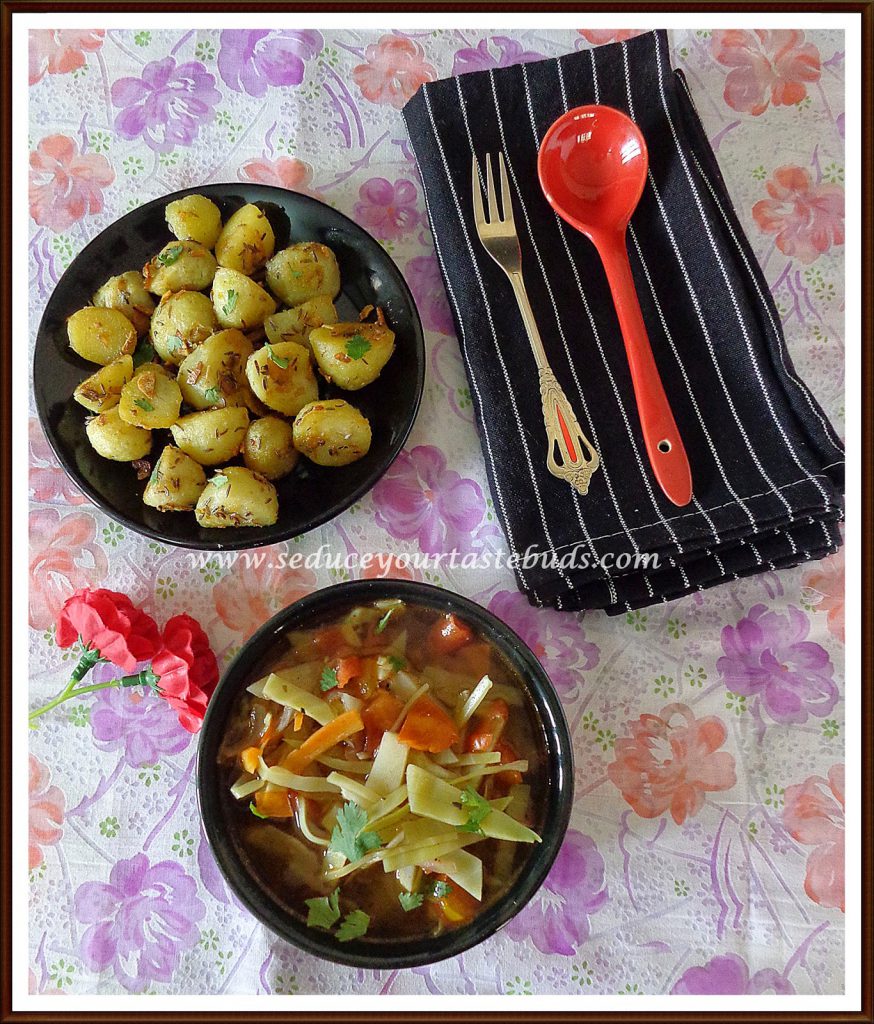 Though the title says Cabbage soup, it has loads of other vegetables as well which makes it very filling!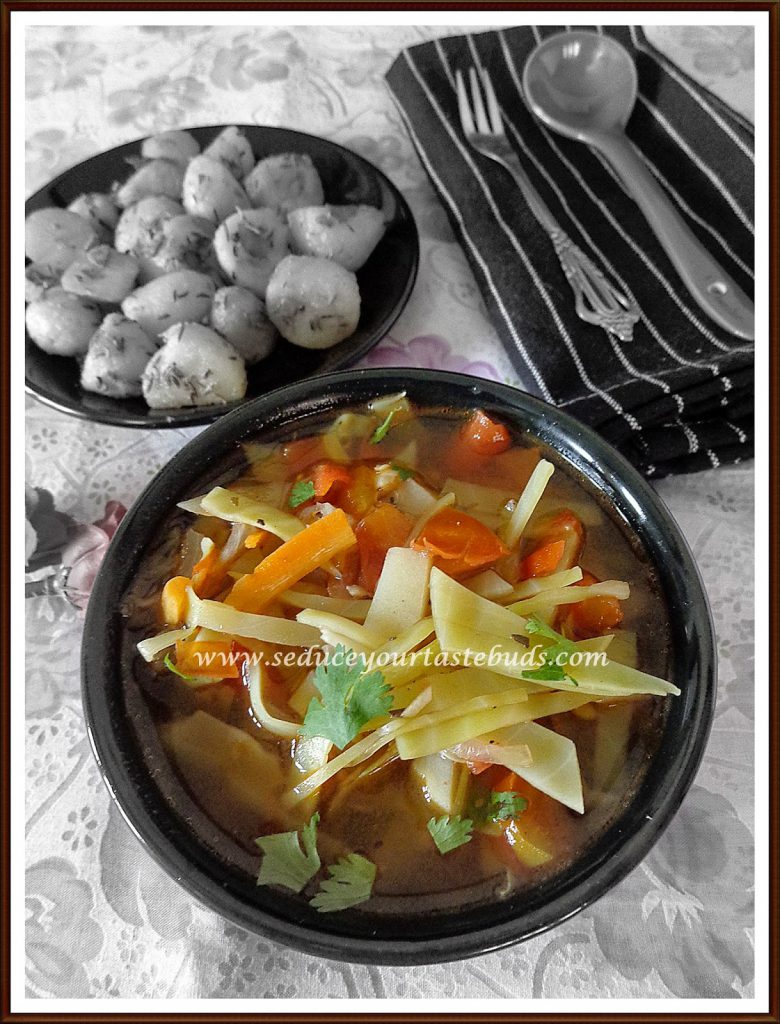 I used:
Adapted from here
Cabbage – 1,small shredded
Onion-1,sliced
Garlic-2 pods,chopped
Ginger-a small piece,minced
Potato-1,cut into bite sized sliced
Carrot- 1,cut into bite sized sliced
Tomato- 2,small,chopped
Vegetable stock-5 cups
Oregano-,dried- 1 teaspoon
Salt and pepper to taste
Soy sauce- 1 teaspoon
Oil-1 teaspoon
Heat oil in a pan and add onion, garlic, ginger and saute till the onion is soft. Add the potato and carrots and saute for 2-3 minutes. Add the oregano and mix.
Put in the stock and bring to boil. Add the salt and pepper.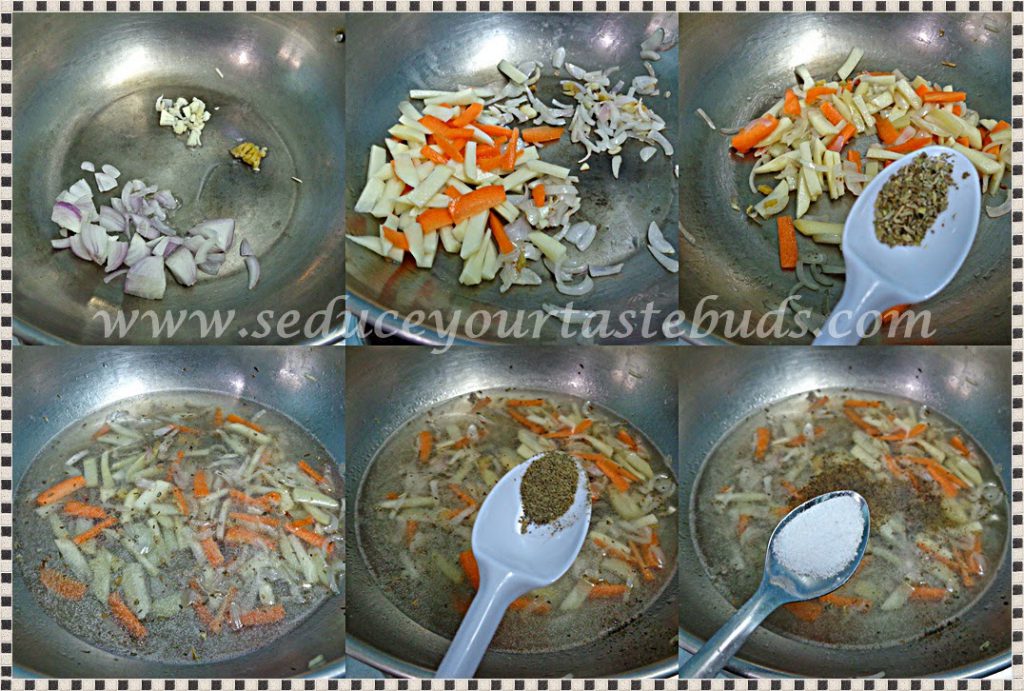 When the potato and carrot is soft but still have a crunch to them , add cabbage and tomato and simmer.When the tomato is soft add the soy sauce and continue to simmer for another 3 minutes.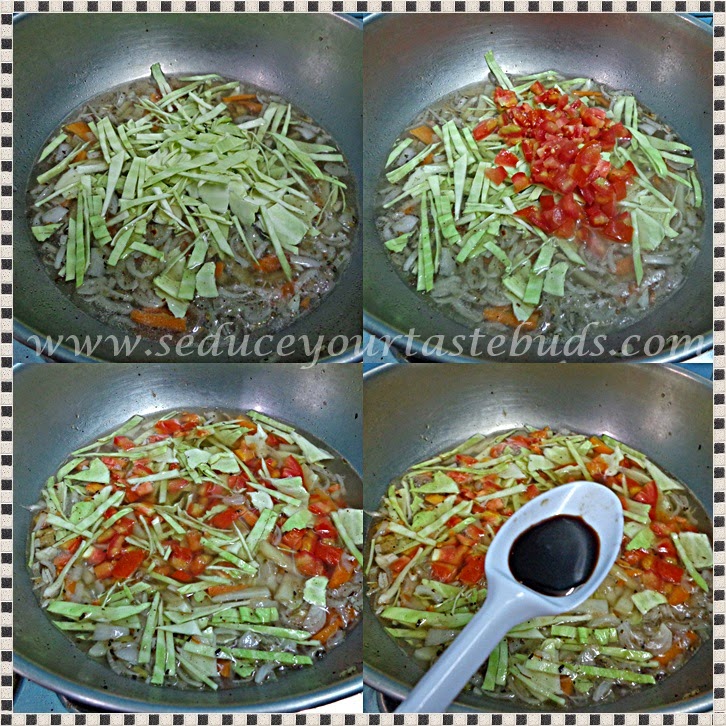 Remove from heat and the soup is ready to be served….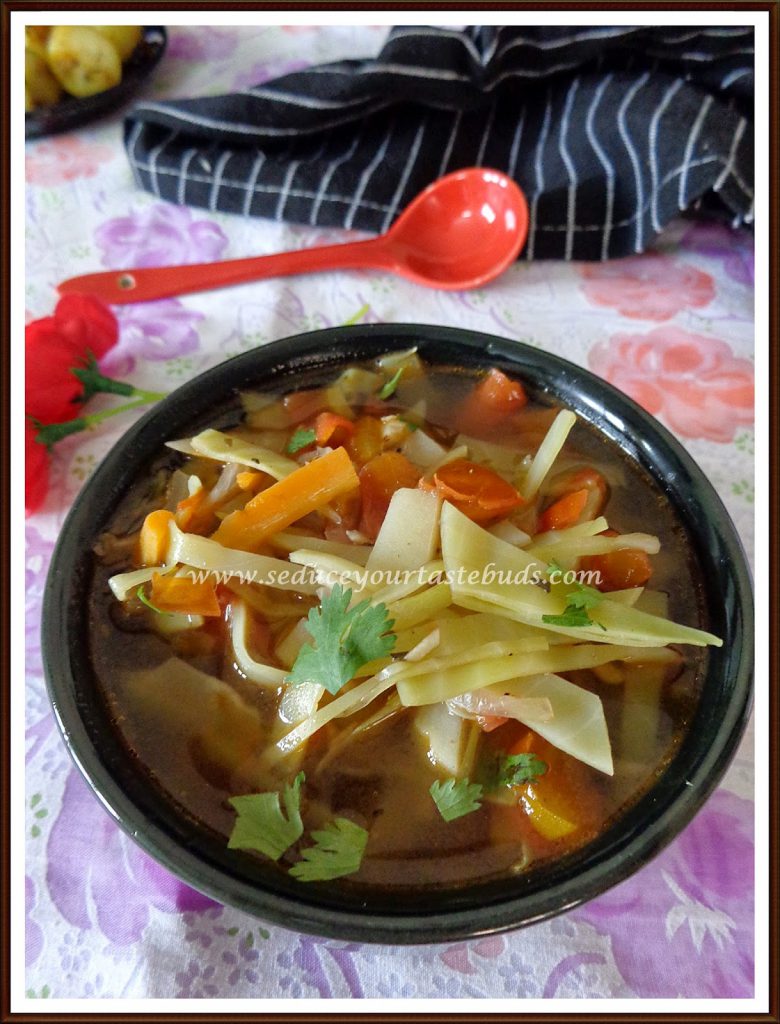 Bon Appetit…