Curd [Yogurt] / Buttermilk is a part of almost all our meals. We just cannot live without these two thing!There is fresh yogurt made everyday and the leftover curd is turned into buttermilk the next day .
Usually, we just beat it up a little water and a pinch of salt. But sometimes, when we are in a mood to experiment, flavors are added .
One such day, there was way too much coriander in the fridge.The vendor at the farmers market talked me into buying two bunches of coriander leaves. Though I did not want so much, he sweet talked me into buying it and I did!!
I was sure it half of it would go waste. I turned it into chutney, used it [a lot of it, actually] in rasam and then the last of it was added to make this buttermilk.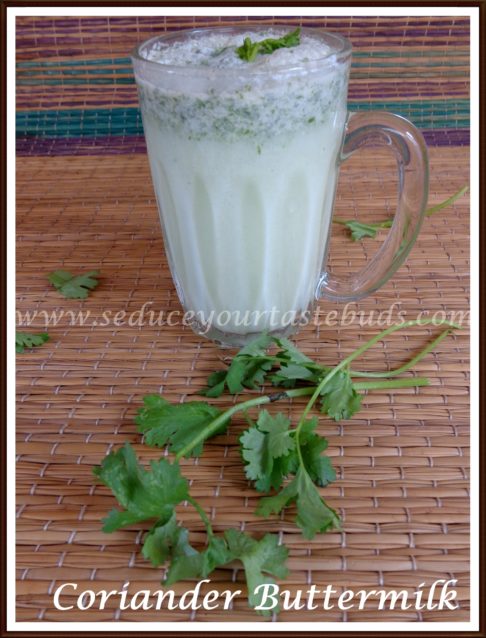 Thankfully, the kids are in favor of home made drinks like these and don't go for cool drinks / other fizzy drinks.
We enjoyed this on a hot summer day, sometime last week, and hence this makes way to Blogging Marathon #77, Week 2, Day 3, with the theme Summer coolers.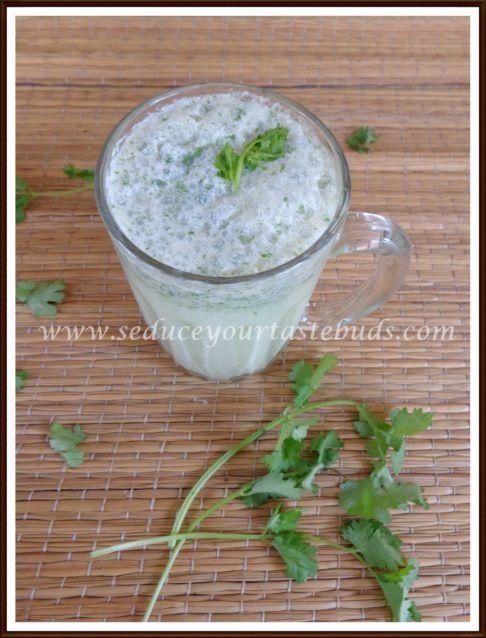 How to make Coriander flavored buttermilk Recipe:
I used:
Curd / Yogurt – 1 cup
Chilled water- 2 cups
Coriander leaves- a fistful,finely chopped
Kaala namak / Black salt – 1/4 teaspoon
Salt – if needed
Blend / whisk all the ingredients together. Let it rest for a few minutes for the flavors to blend. Serve chilled!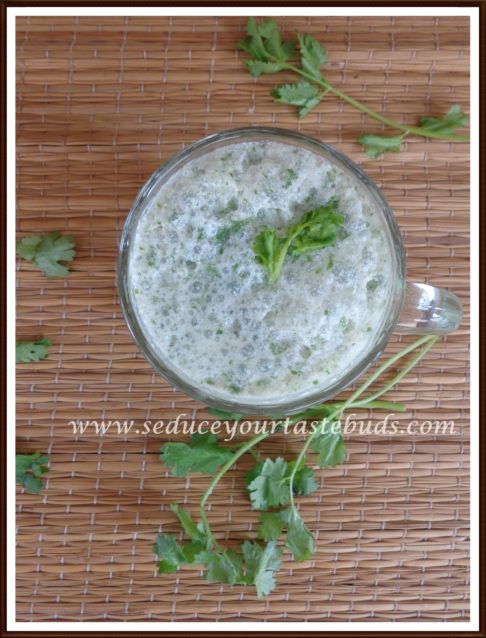 Check out the Blogging Marathon page for the other Blogging Marathoners doing this BM#77