When the regular lemon rice becomes boring, I pack this lemon sevai for the kids lunchbox. It is flavorful and the kids are also fond of it. Makes my work a lot easier!!
This is my second post for blogging marathon #79, week 2, day 2, with the theme kids lunch box dishes.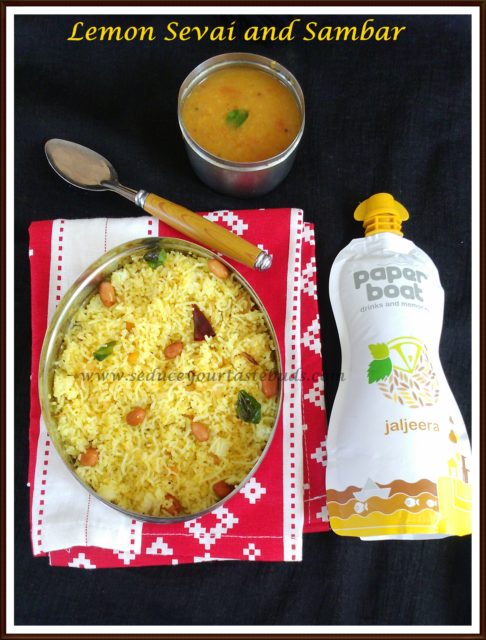 In the Lunch Box
Juice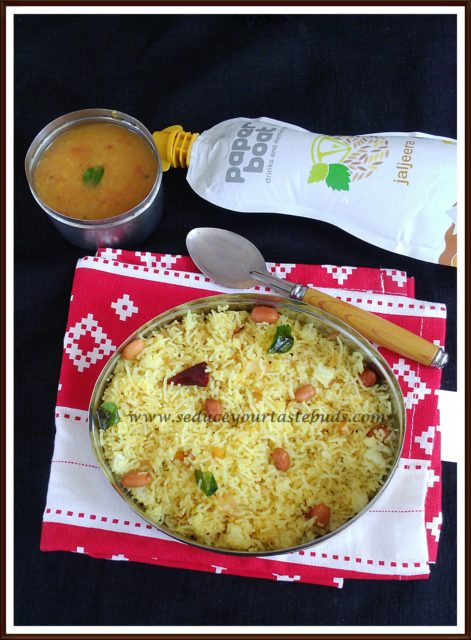 Pre- prep:
The sevai can be made the night / evening before. Remove it from the fridge as soon as you wake up and steam it / microwave it before seasoning. Or sprinkle some water before steaming on the stove top.
If ready-to-season sevai is available and you feel it is hygienically prepared, you can use that also.
Vegetables for the sambar can be cubed and stored in the fridge.
Check out the other ideas for the kids lunch box here…
This is for Srivalli's Kid's Delight event, guest hosted by Priya Srinivasan, themed on Kids Lunch Box Recipes.
Check out the Blogging Marathon page for the other Blogging Marathoners doing this BM#79