Rava Pongal Recipe with step by step pictures
I first made this Pongal in 2011 as a part of the Pongal menu.A very simple recipe but delicious nevertheless.
Mom gave me this recipe and asked me to try it out. It came out very well and everyone liked it. It was a change from the regular Ven Pongal.
Over the years, I have been making this once in a while and each time I plan to click step by step pics but it never happened.
Finally a couple of weeks back, I clicked and now updating this post from Jan 15, 2011 with better pictures.
As the name indicates, Rava/Rawa / semolina replaces the rice used in the regular version of the pongal.Fine rava is used here in this recipe.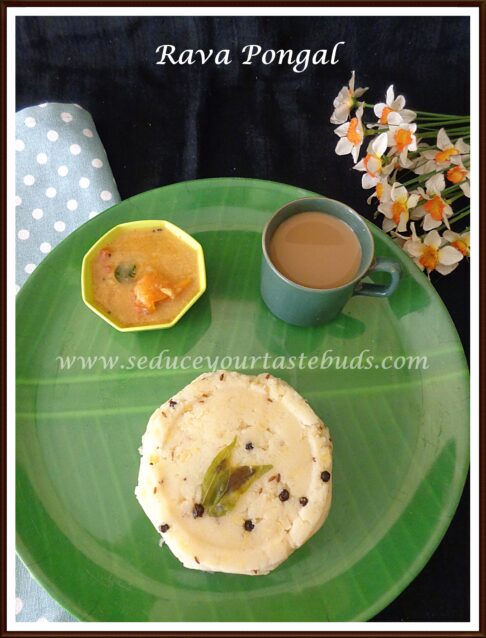 I used:
White Rava/ Sooji – 1 cup
Moong dhal – 1/2 a cup
Pepper corns- 1 teasopon
Cumin seeds- 1 teaspoon
Ginger,finely chopped  from 1 " piece
Curry leaves – a few
Cashew nuts- a few
Salt to taste
Ghee – 2 tablespoons
Roast Rava in a pan and keep aside.Pressure cook moong dhal with enough water.If there is excess water,strain and reserve the water.Its OK if the moong dhal is cooked to a mushy stage.The excess water can be used in this recipe itself to cook rava / added to sambar / use as a soup base.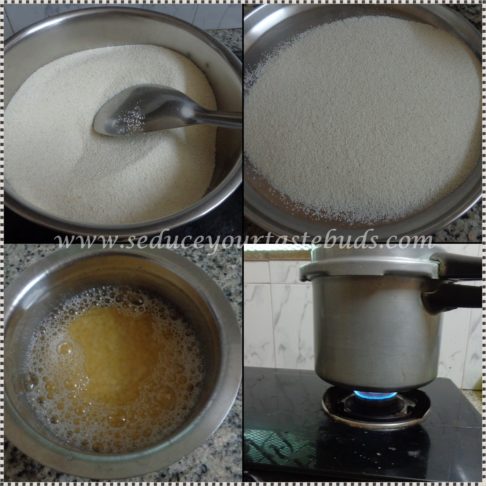 In a pan bring to boil 2 cups of water[if you have reserved water from the cooked moong dhal,use it here instead of / with plain water]and add salt. Put in roasted rava little by little. I use a whisk in this stage to avoid lump formation. You can also stir with a ladle.Cook till the rava is done.Some varieties of rava may require extra water,adjust accordingly.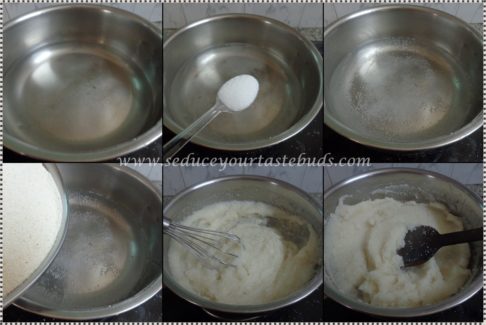 Add the cooked moong dal . [I strained out the excess water and used it in sambar].Mix well.Cook till the mixture is dry.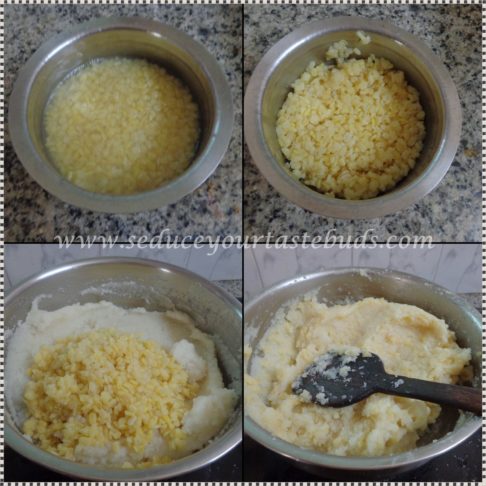 In a small pan heat ghee and roast cashews till golden brown.Drain and add to pongal.I skipped this step.Into the same ghee put in pepper corns,cumin, curry leaves, curry leaves and ginger.When the cumin splutters pour over the pongal.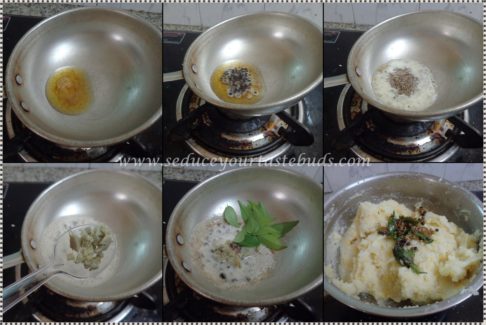 Mix well and serve.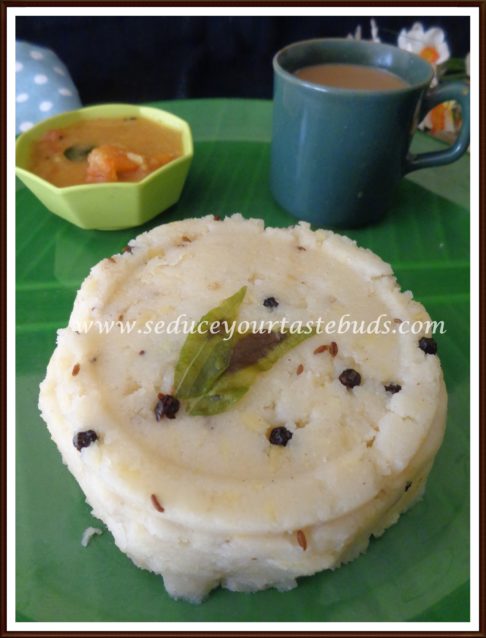 Note:
For a vegan version,use oil instead of ghee.
Adding more ghee will enhance the taste of the dish.
Can be served with sambar / chutney.
If it thickens on cooling, add hot water little by little and mix well.
Other Pongal varieties…
This day That Year…
2010 – Lemon Tea – Drink To your Health
Bon Appetit…