This space has been silent for a while now and I am bringing it back to life with an event!I am hosting one of my favorite event – Srivalli's Kid's Delight this month with the theme –Frozen Desserts!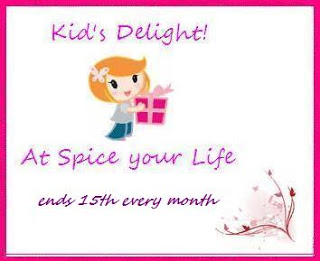 It is summer time and kids love to have something chilled. It is always better to make these at home and this month let us prepare some frozen desserts for them to enjoy!
Here are some ideas for the event.[If you have more to add, do make those and send it to the event.]
Ice creams
Non Dairy Ice creams
Sorbet
Gelato
Frozen yogurt
Ice cream cakes / Ice cream sandwich
Granita
Slushy /Slushie
Kulfi
Popsicle etc
These are the rules for the event…
Cook and blog about any dish that fits the theme – Frozen desserts.
It should  approved by your kid or kids from your family /  friends.
Multiple new entries are allowed.
Archived entries are not accepted as we are looking for new ideas.
Recipes sent to this event can be shared with other events as well.
Link to this post and to Srivalli's Kid's delight post (http://spicingyourlife.blogspot.com/2010/01/announcing-kids-delight-wholesome.html)is mandatory.Using the logo is appreciated.
Non bloggers are also welcome to send in their entries.
The dead line is May 15th 2019.
Drop a mail to seduceurtastebuds@gmail.com with the subject line – Entry for Frozen desserts with following details
•    Your name and the name of your blog
•    Recipe name
•    URL of the post
•    Picture of your creation
Please leave a note in the comment section of this post after you have mailed me your entry. And also feel free to write to me for any queries.
Feel free to take a look at some of the Frozen desserts on the blog – Ice creams / Popsicle recipes
Looking forward to see all your creations.