This is another of my experiment with millets. We like Ven Pongal for breakfast and for a change made Pongal with Varagu. The texture was a little different but the taste was great.
Millets are very healthy and are becoming very popular these days.Check out the other millet recipes here….
This breakfast is for Blogging Marathon #48, Week 2,Day 3 under theme Nasta Time. Nasta is a slang for tiffins served at breakfast / as snacks.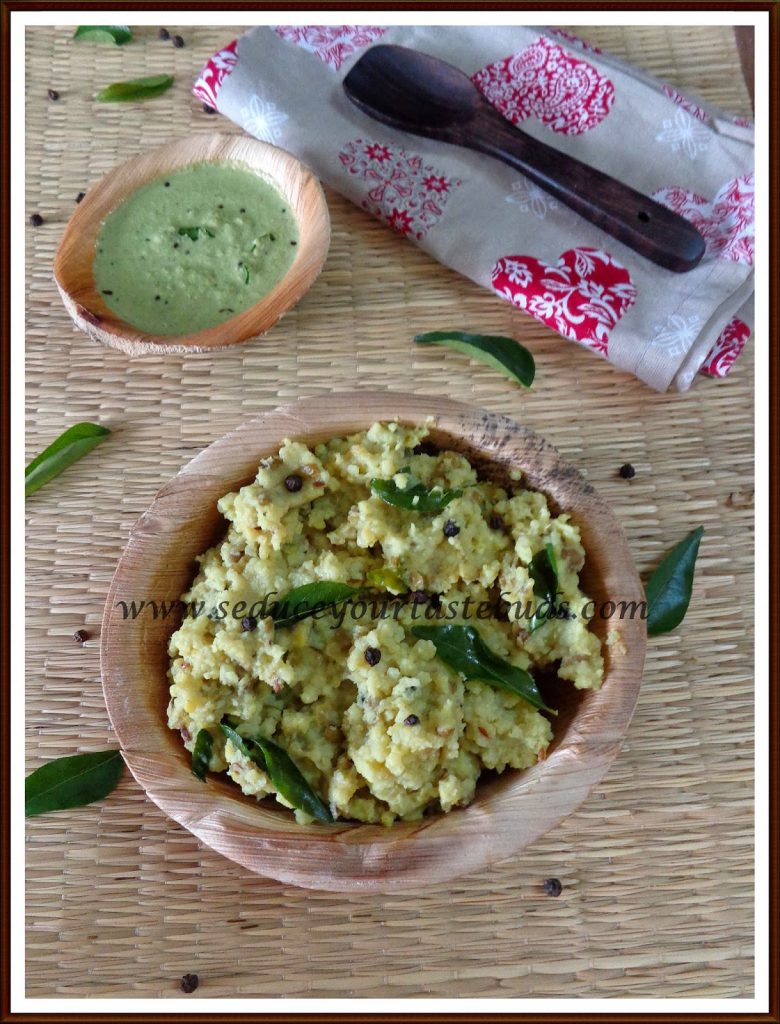 I used:
Varagu / Kodo Millet [Scientific Name- Paspalum scrobiculatum,,Kodro[Hindi]- 1 cup
Broken green gram / kichidi paruppu – 1/8 cup
Yellow moong dal -1/8 cup
Cumin-1 teaspoon
Peppercorns-1 teaspoon
Curry leaves a few
Ghee -2 tablespoons
Turmeric powder- a large pinch
Salt to taste
Roast the millet in a pan for a few minutes till a nice aroma arises and the color changes a shade darker. Remove from pan. In the same way roast both the dals together till the dal turns a little darker in shade and remove from heat.

In a vessel, take the roasted ingredients and add 5 cups of water.Place the vessel inside a pressure cooker.TO the millet mixture add turmeric poser, salt and mix.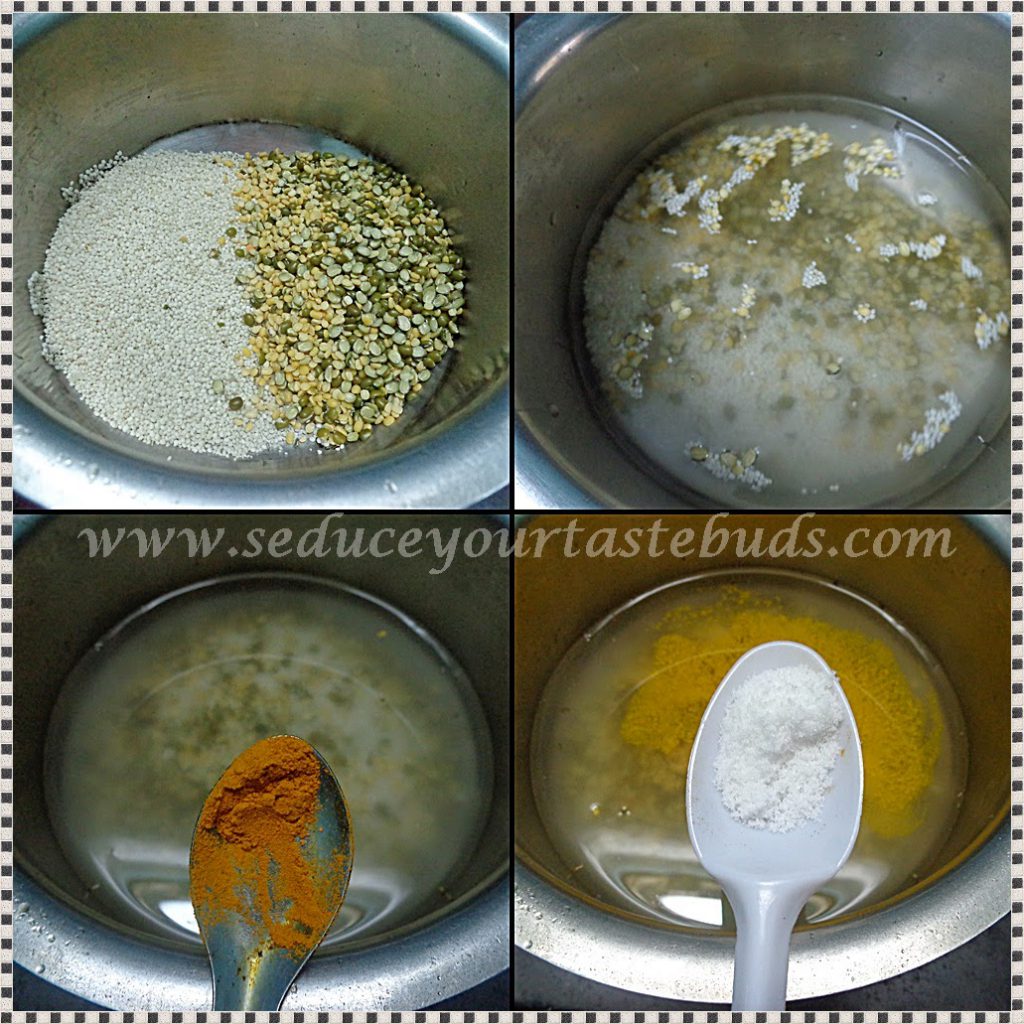 Pressure cook for 20 minutes / till the pongal is cooked.Remove from the cooker after the pressure releases on its own. Mix it while it is still hot.

Heat a pan with ghee and add pepper, cumin seeds.When the cumin crackles, add curry leaves.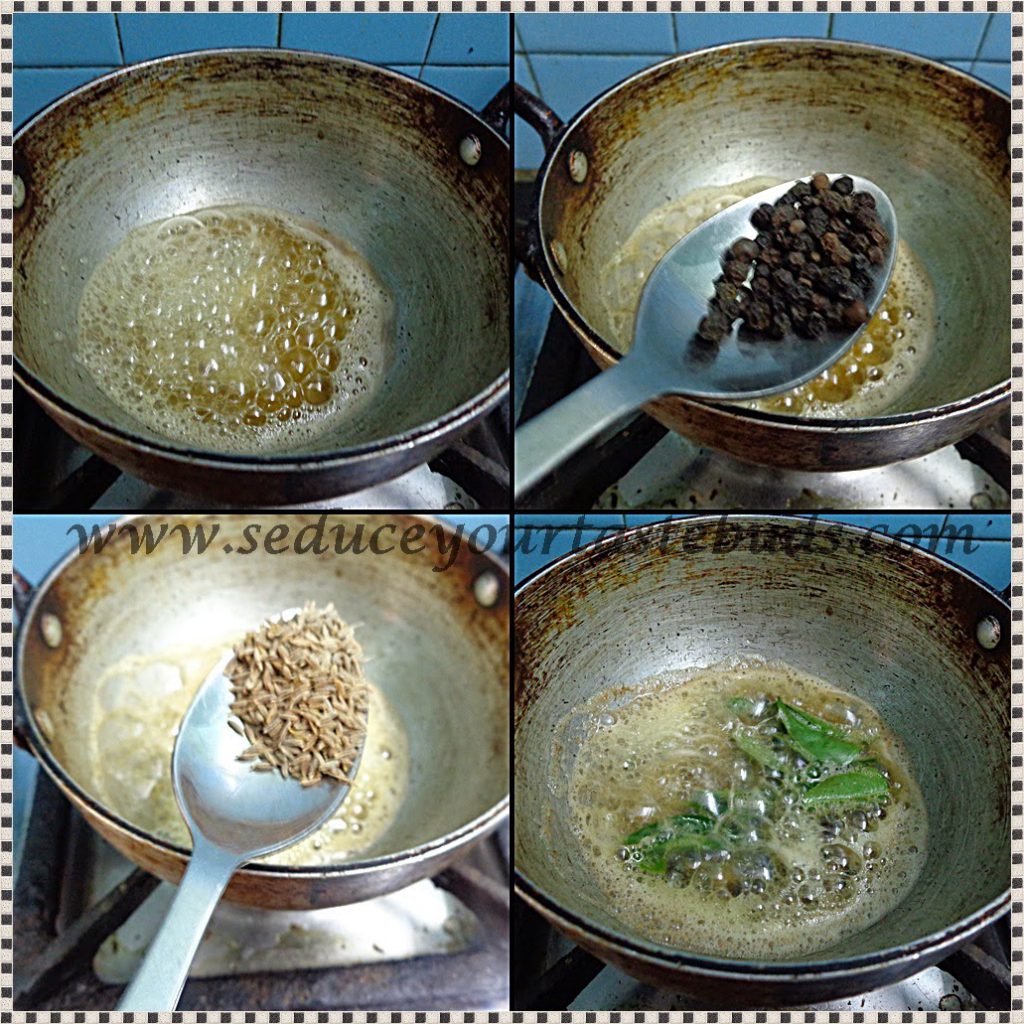 Pour into the pongal and mix well.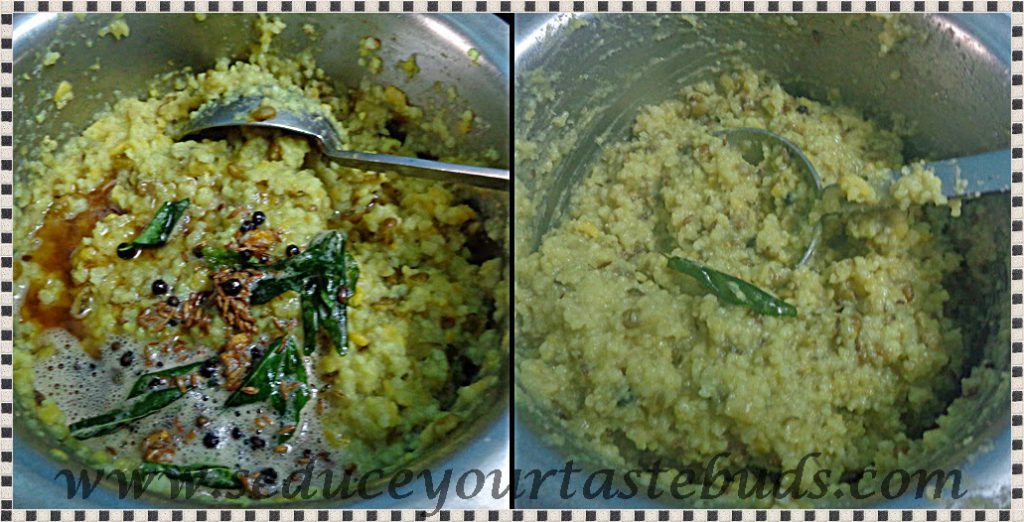 Serve hot with chutney / sambar.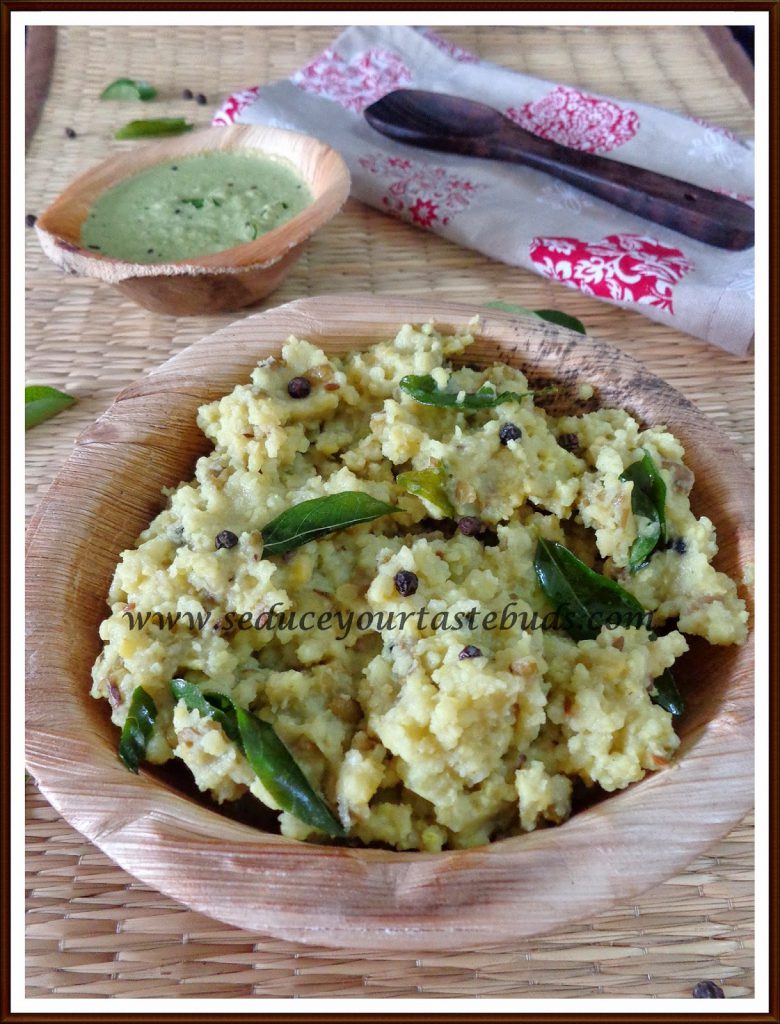 Note:
Roasting the millet and dal is optional .But roasting gives a very good flavor to the dish.
I added 5 cups of water to the pongal. Sometimes, the pongal may seem gooey. If this happens, transfer the mixture onto a pan and cook uncovered till the excess water has evaporated and the correct consistency is got.
Finely chopped ginger can be added along with the curry leaves while seasoning.
Any other millet can also be used to prepare pongal in a similar way.
Vegetable oil[other than coconut oil] can be used instead of ghee. But ghee imparts the best flavor.
If you serve than after a while, the taste may seem. Steam / microwave it for a few minutes and it will be fresh as new.
Bon Appetit…