This week has been full of recipes with Drumstick leaves. I still have a few more recipes that use this greens but all that will have to wait coz this is the last post with drumstick greens in Week 3 of the Mega Blogging Marathon #68 themed Cooking Carnival ,where I am doing dishes with one ingredient a week.
Next week I will be starting with another ingredient which is taking the world by storm and is supposed to be so good !!!
While that ingredient is getting prepped, take a look at this simple yet delicious soup / rasam that I made with drumstick greens.
I just followed the method that I regularly follow to make rasam, except that I added drumstick leaves to it. The taste was good and we enjoyed it with steamed rice.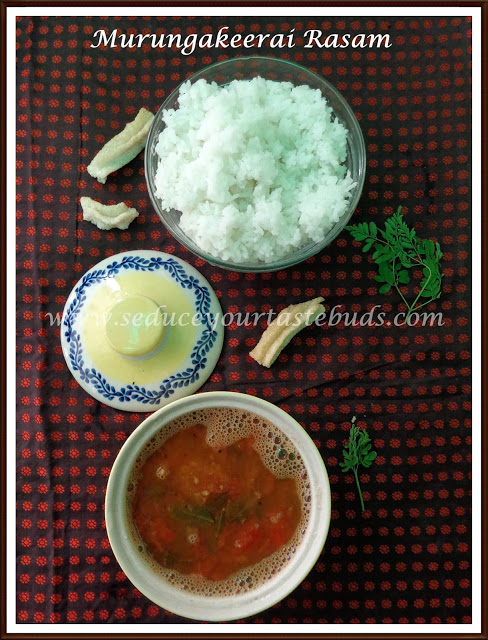 I used:
Toor dal- 1/2 cup
Cleaned Drumstick Leaves- 1/2 cup packed
Tomatoes – 2
Rasam powder- 2 teaspoons
Tamarind extract- 1/4 cup / juice extracted from a gooseberry sized ball of tamamrind
Curry leaves- a few
Salt to taste
Oil-1/2 teaspoon
For seasoning
Ghee- 1 teaspoon
Mustard- 1 teaspoon
Cumin seeds-1/2 teaspoon
Asafoetida powder- a pinch
Pressure cook the toor dal with 1 cup of water along with the tomatoes. Once the dal is done, remove the skin of the tomatoes, mash and keep aside. Similarly mash the dal and keep aside.

Heat oil in a pan and add the drumstick leaves. Saute till it wilts.

Add the tamarind extract and bring to a boil. Put in the rasam powder.

Mix well and cook for a minute. Add the curry leaves and the mashed tomato, salt.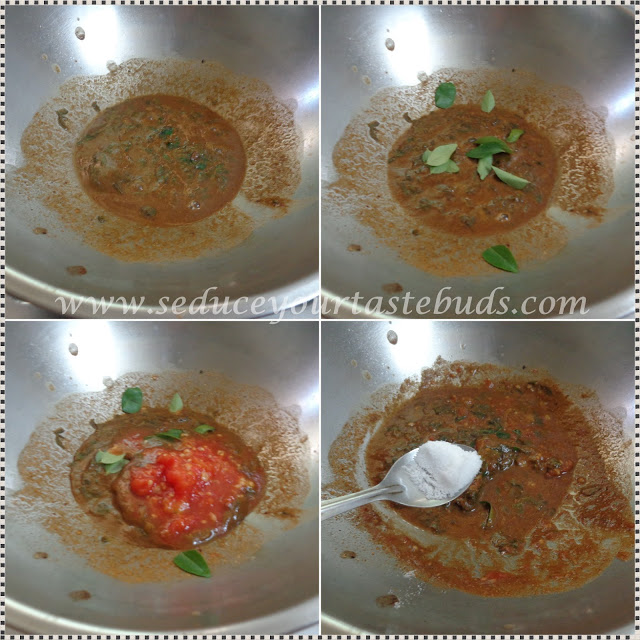 Add the dal and bring to a boil. Add more water if the mixture is too thick. Simmer for a couple of minutes as soon as it comes to a rolling boil. Remove from heat and transfer onto a serving dish.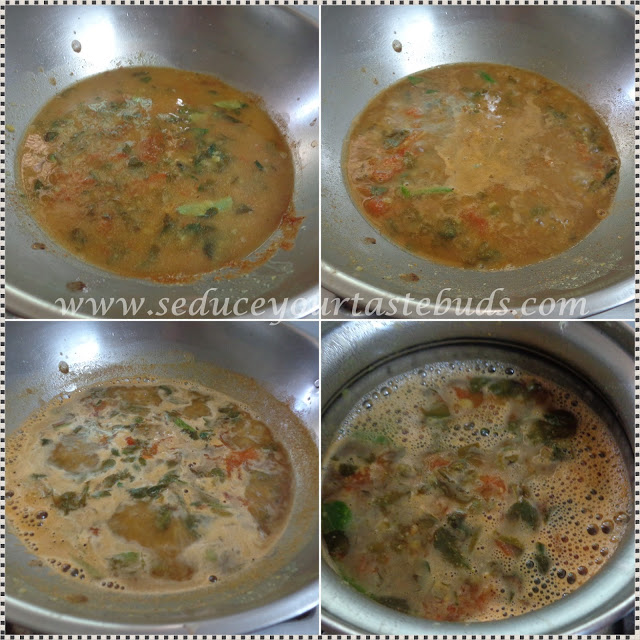 Heat ghee in a pan and add mustard , cumin seeds and asafoetida powder. Once the mustard pops pour into the rasam and mix.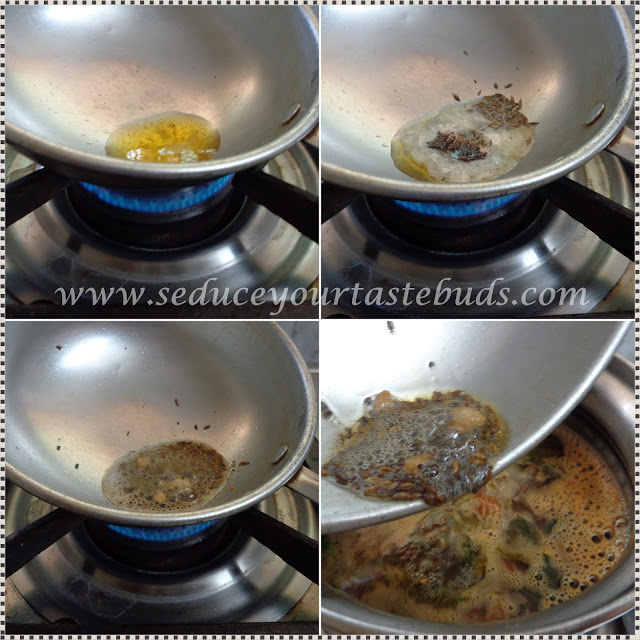 Serve as a soup / with steamed rice.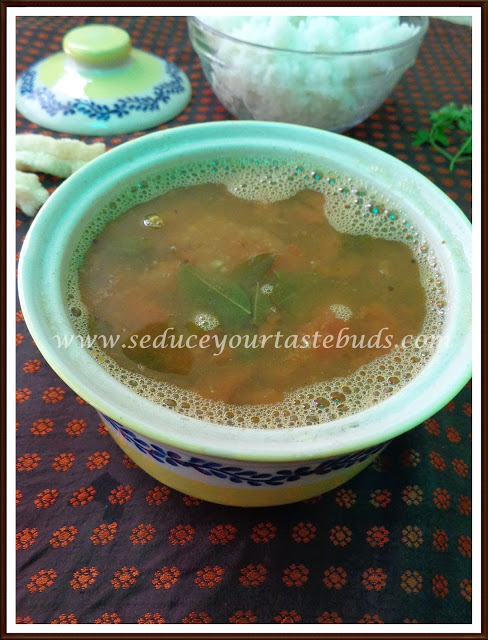 Bon Appetit…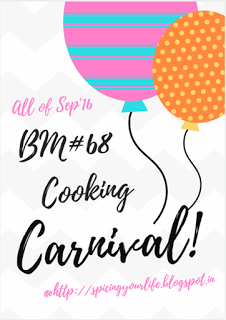 Check out the Blogging Marathon page for the other Blogging Marathoners doing BM# 68